This contest is now closed. Congratulations to Maya Negash and Angelica Pangan!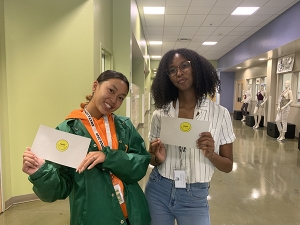 New music is often released that can range from any genre. From indie, to rock, to pop and R&B, tell us what your favorite genre of music is and why.
RULES:
Comment on this post with your favorite genre of music and why.
Entries must be school appropriate.
Students must log-in to comment (make sure your username is your first and last name)
The winner will be chosen randomly by the staff of the Southwest Shadow. Entries will close on September 30 at 11:59 p.m.
Prize: 2 tickets to the Happy Place exhibit