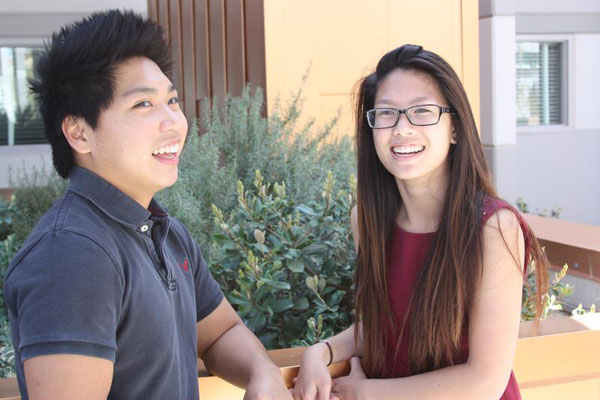 Every now and then you come across someone who makes you feel special. Someone that gives you that tingly feeling in your stomach as if to say, "Hey, this might be the one!" Of course, you will try and see if you two are compatible, and that is where dating comes into the picture.
Movies, T.V. shows, and even romantic novels like Breaking Dawn portray dating as a romantic night out having exciting adventures together and usually, the guy in the relationship is the one to go above and beyond to impress his significant other. However, the reality in dating is that "it takes two to tango," or in other words, it is not just the guy's responsibility to make a good first impression.
So with that being said, I have come up with seven tips that men expect from women during a date in no particular order:
1. Mind Your Manners
Whether you are at a park, at home, or even a movie theatre, etiquette is always encouraged. Make sure to be nice, considerate, and above all, never talk with food in your mouth. Remember, being polite does not mean you have to go above and beyond to make yourself more ladylike, however you should be familiar with common courtesy and apply those lessons into your date.
2. Be confident, but not arrogant
Some girls like to fish for compliments to feel confidence, while other girls could care less about what people think about them just as long as they think highly of themselves. Either way, guys love confidence in a woman. Being shy and humble during a date will lead you nowhere, but being loud and arrogant will lead the guy straight to the nearest exit. Find an "in-between" and it will lead you closer to a better date!
3. Always Bring Some Cash
Though it is expected for the guys to pay for the date, they are not always obligated to do so. Just in case, bring enough money for you and your date. This does not mean you will spend it, it is just a back-up if your date turns out to be a total loser because he does not or cannot pay for the date.
4. Be On Time!
Whether he is picking you up, or you are meeting him at a certain location, never be late to the date. Not only is this impolite, but it will also make you look like you do not want to be there in the first place. Either that or you were prioritizing something more important than your date.
5. Dress to Impress!
I am just going to put this out there, he probably thinks you are cute, so why not try and look even cuter to fascinate your date even more? People usually feel more confident when they look attractive, so why not rid yourself of feeling less than confident and make sure to look your best? You probably want him to look good too, so you should try your the most and show how much effort you really put into this date!
6. Have Him Like You for You
Some girls put on a different persona when they are with a guy they like. This is just a disaster waiting to happen. If you put on a different persona, then what will happen when you let your guard down and let him see the real you? If he does not like you for you, then obviously he is not cut out to date you. Putting up a front during a date is just a waste of time and a waste of your potential. Never change who you are for just one person.
7. It's Not All About You
Yes, hard to read I know. However, this statement could not be any truer.  A lot of people advise guys to always keep the subject of the matter on the girl and to always cater to her needs, but I highly disagree with this. Again, it takes two people to be on a date, so make the decisions and subjects cater to both of the people's needs. This way,  everyone will be happy.
With all of these put into perspective, I am sure that your date will go according to your plan. Always remember, the date does not only consist of you, but the both of you. Now go out and have some fun!