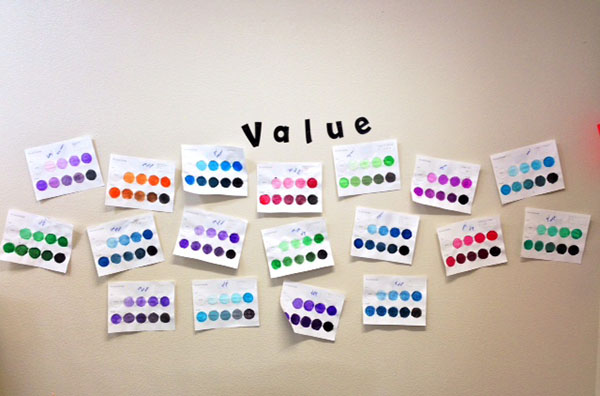 One of the biggest challenges creative people can face, whether it be artists, musicians, writers, or anyone of that nature, is the lack of new and original ideas. For some, this block of fresh ideas can be enough to discourage them from continuing with their artistry altogether. Does that sound familiar to you? If so, look no further- these five tips will help get you back into a creative state of mind in no time.
1. Create new experiences and be open minded
Taking part in activities that are out of the ordinary is a great way to seek inspiration, and makes life more interesting in general. It can be as simple as trying a type of food you've never had before, listening to new music, or even changing things up in your wardrobe. Don't be afraid of the unknown. Instead of going to the same well-known places you usually do to hang out with friends, try just driving or walking around, and enter a store or venue you've never been to before. Take some time to observe your surroundings. You'll be surprised at what you might find.
If you're feeling particularly daring, try approaching other students and people whom you don't know and ask them specific questions about their lives. Everyone has a different way of reacting, and if anything, it could be a pretty entertaining character study.
Having a bad day? Hang up a large white sheet or a huge canvas on a wall someway and unleash all your built up emotions onto it with paint, glitter, chalk, ANYTHING you don't mind wasting. Better yet, pin paint filled water balloons to the wall and play darts.
2. Always be prepared
Carry a pocket notebook/sketchbook and a camera with you at all times. You will never know when a great idea might pop into your mind, or when you might see something that inspires your next art project. It's important to record your idea when everything is still fresh in your mind. A good way to get down as much information as possible is by making lists, whether it's a list of materials you need to create your project, or a list of details concerning your idea.
3. Refurbish and old belonging
Do you have anything in your personal inventory that's bland, old, or just plain unattractive that needs some revamping? Take a good look at it ; what don't you like about it? Once you've identified that, think about what you can do that would improve it, make it more desirable, and enhance the details you might already like about it. Dabble with tie dying techniques on an old white t-shirt, or customize an old dresser or jewelry box to fit your personal style. Remember, virtually everything you will need can be found online. DIY youtube videos and blogs are your best friend ; you can also get some great ideas and inspiration by watching HGTV.
4. Collaborate
Most everything is more enjoyable with friends! Surrounding yourself with creative people whom you look up to and admire will encourage you to practice and improve on your own abilities. In addition, you can work together! This way, you'll have more ideas to choose from, and you can help and inspire each other. Get together with some friends and have an "art night." Conjure up some clay, paint, canvases, and whatever else you need, and spend the night creating new artwork and having fun.
5. Don't give up
Don't be discouraged by your mistakes. After all, your mistakes are what help you learn and get better. If you find yourself frustrated, take a break and do something mindless or relaxing to refresh your mind and get ready to work once again. If you're stuck and just can't seem to come up with any new ideas, don't beat yourself up ; it happens to the best of us. Take a walk, or break routine (as mentioned earlier), and let the idea find you. No matter what, always try your best to finish something. You'll be more satisfied with it in the end.