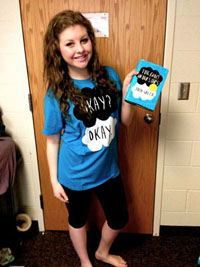 High school graduates travel across the United States to begin their post-secondary education. Being accepted into different and prestigious schools, they have the ability to share their experiences with upcoming graduates. Nathalie Saligumba, Charlene Hinton and Corey Tyndall graduated in 2012 and took some time out of their busy schedules to tell us about college life so far.
Q: What university do you attend, and why was this school your top choice?
NS: I am currently attending Boston University. I chose BU because, to be frank, I was rejected from my dream school and BU was the second choice. After coming here, though, I feel like that there is "something" for me. So far my experiences taught me that I'm exactly where I'm supposed to be. BU offers an endless amount of opportunities for its students, and it's exciting to know that wherever I'll go, I will become successful.
CH: I attend Syracuse University, a private research university in upstate New York. Think Canadian border and the Great Lakes. I chose Syracuse because they had the perfect program for my career path in technology and I had the options to pursue other fun stuff while here in the East Coast. It was the only college I had applied to.
CT: I choose to go to Brigham Young University because of the location, their excellent programs, the price, the values of the school, their study abroad program, and the opportunities that they offer that I can't find else where.
Q: What is your major, and do you plan to stay in that field?
NS: I am enrolled in BU's School of Management (SMG) and I'm majoring in Business Administration. I'm still undecided about my areas of concentration (although I am considering a double concentration in finance and marketing), but I do plan on staying within the field. I am learning a lot in terms of business, and it's some pretty cool stuff. I love going to my SMG classes because I always learn something new.
CH: I'm pursuing a Bachelor of Science in Information Management and Technology and a minor in French. I intend to stay in this exciting field of technology.
CT:I am currently planning on double majoring in economics and communications with an emphasis in either PR or journalism.
Q:  Does the program area you chose in high school resemble your major in college? Why or why not?
NS:I was in the Interior Design program at Southwest… so no, it does match at all. If anything, it's almost like I went completely the opposite way. I just didn't have as much interest in Interior Design as I did in business.
CH: Yes, it certainly did. In fact, it was because of Southwest and its Web Design program that introduced me to technology as a career field. If I didn't go to Southwest, I wouldn't be where I am now. The opportunities that are presented to me now are a result of the doors that opened to me while at Southwest. I'm forever grateful to the teachers and people at Southwest.
CT: Kind of. I have a love for fashion and plan to carry that into the future. I would love to eventually end up in fashion business.
Q: How has SWCTA prepared you for college?
NS: In SMG, the students are placed in teams on the first day of class. For the whole semester, we work in those teams for projects and presentations. The practice I had during ALL of those PBL and capstone presentations proved to be extremely beneficial! I was already used to presenting in front of people, so presenting was easy.
CH: With its great program areas alongside academics, SWCTA helped me prepare in several aspects. First, the AP classes I took starting sophomore year gave me an advantage over my peers here in college that after one semester, I'm already classified as a sophomore. Thanks to those AP credits, transition to college was smoother than most students experience. Secondly, the skills I learned and gained while in the Web Design program placed me well ahead of everyone. In fact, thanks to the projects and roles I served while in Ms. Cindi Chang's classes, I am able to put those on my resumé which helped me land a job as a computer consultant and a paid internship with JP Morgan Chase as an application developer! Southwest has prepared me in more ways than I can ever imagine. Thank you Southwest!
CT: SWCTA taught me to manage my time, to present myself well, and to write. I have found that my writing skills are far superior than most of my peers and I owe that entirely to Mr. Albert Ocampo, Mr. Michael Moore, and Mr. Justin Orapello.
Q: What are some of your achievements post-high school?
NS: Surviving my first semester of college! Those four months were pretty rough, and I consider finishing them as one of my achievements post-high school.
CH: Post-high school? Jeez, I just graduated less than a year ago! What achievements could I possibly have gotten? Being on the Dean's List, I guess you could say, is an achievement. But personally, I'm just enjoying my time for now.
CT: None so far, but check back in a few years!
Q: How has your college experience been thus far?
NS: People say it's a life-changing experience, and that it's the time for "finding my true self," but I'm not entirely sold on that explanation yet. It's definitely something else, though. Since I'm all the way over here in Boston, it's like an out-of-body experience. I'm so far away from home. I'm learning to be independent day-by-day, and the feeling is liberating. I don't know what the complete college experience will be for me, but I'm sure it'll be worthwhile.
CH: The College experience; Oooh, lets just wait till you all get here, and you'll see what I mean.
CT: Amazing! It is a huge adjustment at first, but now I am in love. The hardest change was the weather; I recently walked to class when it was -2 degrees!
Q: What are some differences between SWCTA and college?
NS: You know all those comments our teachers used to point out about how "in college, it's nothing like this or that…"? Yeah, many of those are true, especially the "you teach yourself" statement. Nothing is handed to you anymore in college. You're on your own!
CH: There are several HUGE differences between high school and college. It is all up to YOU how you spend your time. If you spend it unproductively, you're wasting your money. If you make the most of your time in college, it will be very rewarding.
CT: The class sizes, workload, competition, and student-teacher relationships. My current econ class has 500 students, requires about 3 hours of work nightly, is based on a curve (meaning that I have to do better than 90% of my peers to get an A), and I have yet to speak a word to my professor. It is a very different teaching style, but I'm learning to enjoy it.
Q: How do you compare the workload in college to that of high school's?
NS: College workload is intense! I'm taking four classes, and although that might not seem a lot, the assignments and reading take up almost all of my time. There's just a lot… in short, it is nothing compared to the workload in SWCTA.
CH: To say that college is harder than high school is an understatement. Even the busy life of a typical Southwest student does not compare to the hectic life of any college student. To put it simply, high school was child's play; college is the complete opposite. Despite the demanding course load, college is way more fun than high school.
CT: The two don't even compare. I spend SO much time in the library.
Q: What are some goals you hope to achieve prior to graduating college?
NS: I want to find something I truly like, begin an internship, or possibly even start my career. I also want to study abroad — London, Spain, New Zealand, or Australia. I have so many aspirations, but I'm just going to take everything one step at a time.
CH: By the time I graduate, I hope to have gone to France and immersed myself in the French language. I want to make sure that I have secured a great paying job before I graduate. Above all, I want to be happy looking back at the incredible four years I spent at my beloved university and not regret any choices that I've made along the way.
CT: I plan to intern in DC and LA and have plans to spend a semester abroad in 2014.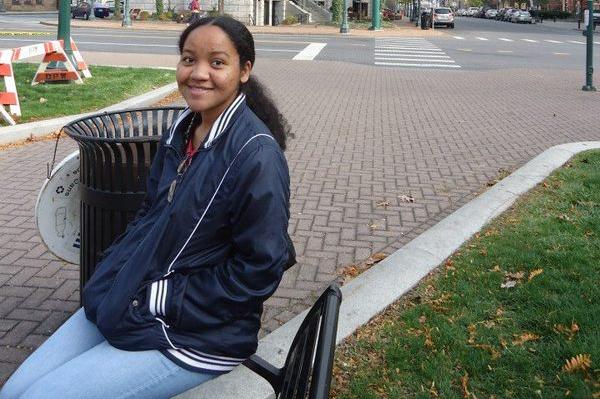 Q: Is there anything you would have done differently in high school to be more successful in college? Why?
NS: I wish tried harder on AP exams. I passed the AP Lit & Comp exam with a 4, and I received 8 credits (that's two major classes) just because of that! They really pay off. But other than that, I would change nothing else. It was a privilege going to SWCTA.
CH: Not really. And I'm not being cocky when I say that. I think I must have done some things right to have come all the way here and not pay for anything.
CT: I would have established better relationships with employers in Vegas so that when I come home for the summer I would have had cool internships in Las Vegas.