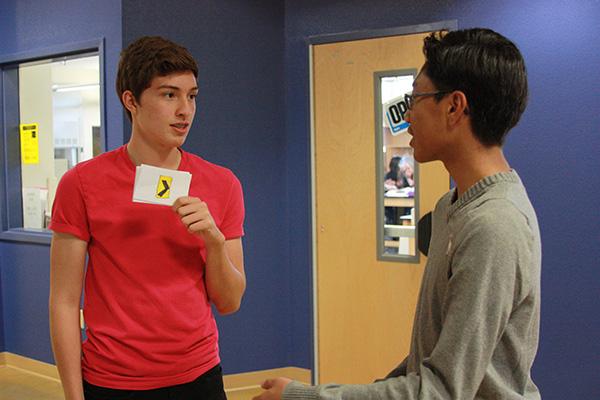 The Department of Motor Vehicles is a place where emotions can range from happiness to anger to sadness. Many sophomores and juniors turning fifteen-and-a-half or sixteen, study hard to pass their permit or driver's test, and the wait at the DMV is just another part of this rite of passage. In order to make your trip as smooth as possible, we have compiled the following six tips can help expedite your trip to the DMV.
1. Make an appointment!
It is impossible to just walk into the DMV to take the driver's test. Appointments are needed when it comes to taking your driver's test. If you haven't made an appointment, then the employees in the DMV will not let you take it. Appointments are made over the phone (702-486-4368) or on the DMV website. If you call, be sure you to call only during regular business hours. This appointment should be made at least a month in advance.
2. Arrive there early or late
If you can't make an appointment, then arriving early is your best bet. The DMV opens at 8 a.m. It is typical for a line to form before it opens, but it is normally much shorter than the lines inside during the afternoon. To be ahead in the morning line, it is best to be at the DMV before 7:30 a.m. and earlier on the weekend. If you aren't a morning person, then your second option is to go near closing. Being so late, many people have already left and the lines are shorter.
3. Come prepared
When you plan a trip to the DMV, it is important to be prepared with all of the required papers, completed forms, and funds to pay for fees, preferably in cash. For example, the employees will ask for proof of name and birth. An example of this documentation is a birth certificate or a passport. Residency and social security number is also required. Keep in mind that some items are not accepted:
Consular identification cards issued by foreign governments

Foreign birth certificates

Border Crossing cards
To save as much time as possible, you may print out forms that you will need to fill out at the DMV before you arrive.
4. Bring a book, phone, or homework
Even if you follow all of these tips, you may still have to wait. When you are waiting you will need to pass the time, and since it is usually quiet, this is a perfect location to finish homework or read a good book. That includes studying for a test (like your permit test). If you don't like reading or you don't want to do homework, then make sure you bring a phone so you can text your friends, play apps, and/or listen to music.
5. Bring snacks or cash
The DMV has a store and vending machines where you can buy snacks. Sitting and waiting will make you hungry especially in the morning. It is best to eat a good breakfast and bring some form of a snack. If not, then definitely bring some cash to buy food when your stomach rumbles.