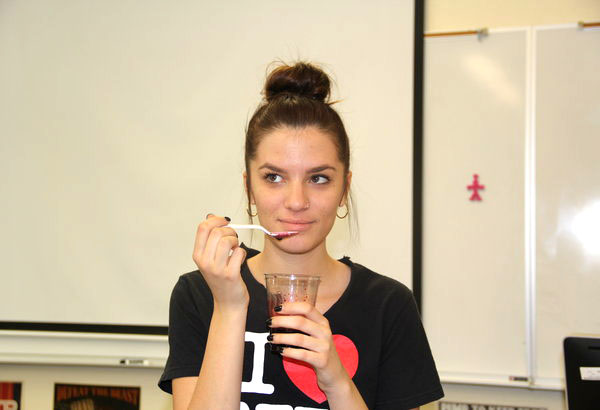 Blood, blood and more blood. You look at numerous halloween costumes and the copious amounts of fake blood the costume requires. However, buying a pint or gallon of fake blood can be expensive for a student, as the prices range from $7.99 to $34.99 at Party City.
Here is an easy step-by-step guide to creating fake edible blood:
You will need the following supplies: one tablespoon of water, water, three tablespoons of corn syrup, red and blue food coloring, one teaspoon of flour or cornstarch, and chocolate or maple syrup.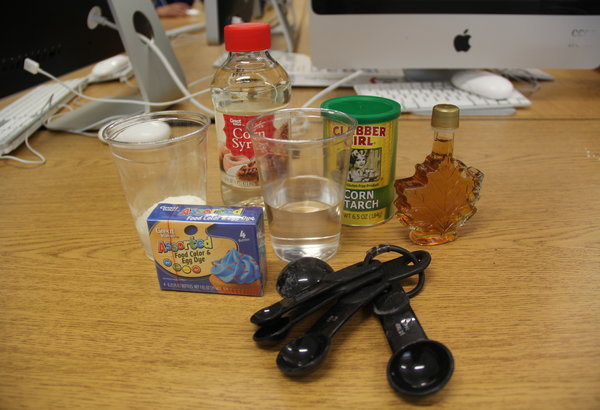 STEP ONE: mix one tablespoon of water and three tablespoons of corn syrup. As you mix the water and corn syrup, gradually add drops of the red food coloring. Keep stirring until the color is consistent.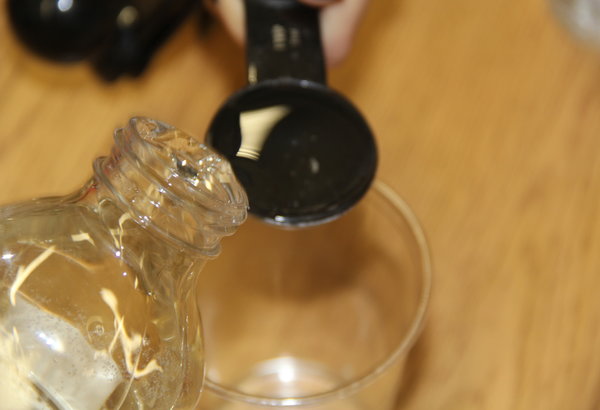 STEP TWO: Continue adding red food coloring until the color looks similar to actual blood. To continue making the blood look more realistic, add a few drops of blue food coloring. Note that too much blue food coloring will make the blood look purple.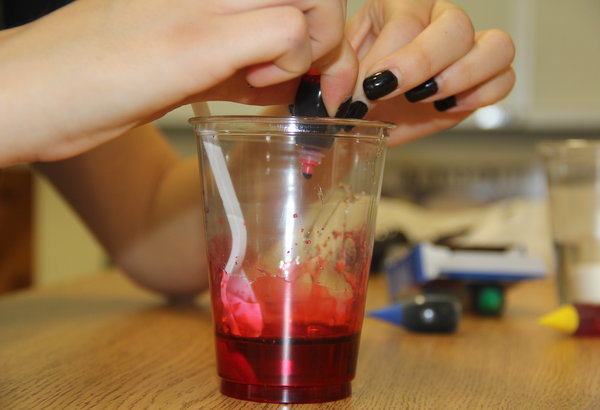 STEP THREE: Add cornstarch to the mixture, then stir until consistency is smooth.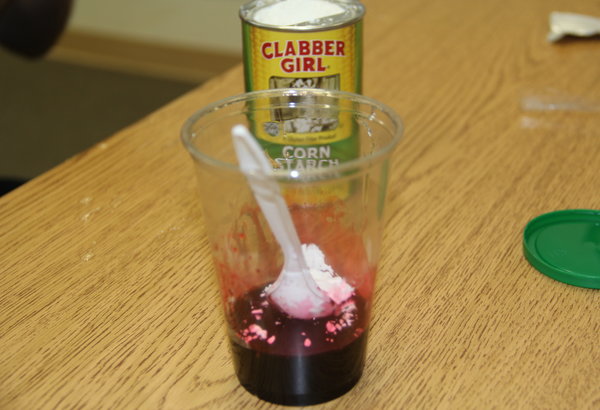 STEP FOUR: Add flavor to this edible blood by mixing in chocolate or maple syrup until the taste and/or texture is achieved.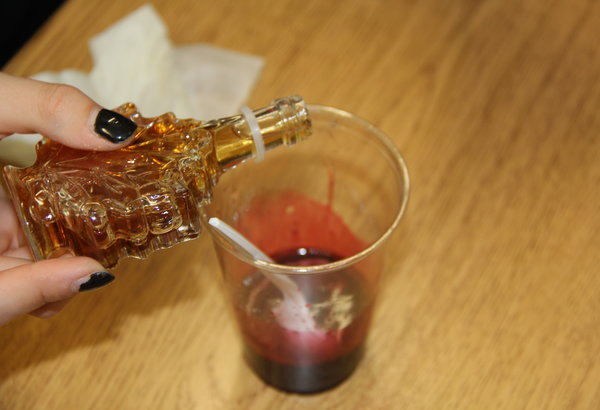 You should let the mixture sit for about ten minutes before using. Note that texture will be sticky, so be cautious with the clothes or materials around it.
Happy Halloween!