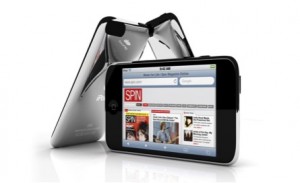 Principal Felicia Nemcek recently purchased 360 iPod Touches, which are currently on their way to the campus for student usage at SWCTA.
According to Nemcek, "We will test pilot these iPod Touches by assigning them to sophomores in the Design Academy. They will also be available for use in the 10th grade math and science classes in the Professional Academy, and in all the freshmen computer classes. If it works out well with the 10th grade Design Academy, then the school will purchase one for every single student."
Providing students various approaches to learn and giving them an opportunity to access the Internet will surely lessen the stress on most students that don't have access to a computer at home. Considering that the academy uses Moodle, an online site that gives students links to their courses and clubs, students depend on it to do assignments, get notes, and catch up on missing work.
"Students can now use a variety of resources. For example, students can download their textbooks, download math/science/english apps, use graphing calculators, email teachers, access Moodle, and much more," explained Nemcek.
The iPod Touch comes with a case cover and earphones with built-in microphones. The built-in microphones can help students record notes while in class.
The iPod Touch features a 3.5 inch screen that can allow students to read right in the palm of their hands. It has an 8 GB capacity, so students can download numerous apps pertaining to their subjects.
"I feel privileged because other schools do not have the same technology," sophomore Adam Jackson stated.
On the other hand, sophomore Keoni Mateo does not agree on the academy spending on technology. The money was taken from the SWCTA operating budget and not the Clark County School District budget.
Mateo said, "I think it'd be good, but at the same time, it would be wasting a lot of money."
According to him, if the school buys one for every student, it would be too much to spend.
"They should just spend it on necessities, like better food," laughed Mateo.
Although a large amount of money is being spent, the administration believes that it will benefit the school in the near future.
Assistant Principal Michael Butler indicates that this decision has many advantages: "The portability and capability of it is state of the art and it fits our school really well."