As Kansas State University senior Clarissa Weers steps onto the pavement, the tall green trees and old stone buildings surround her. As she walks, the feeling grows. At each interaction with a student, each conversation with faculty and each new sighting of the campus, she knows. She has found the one.
"I think when people tour the campus they get a feeling and they know, and when I stepped on the campus and realized everyone is really welcoming, and people will hold the door open even if you're 200 feet away, that's the environment I wanted to be in," Weers said.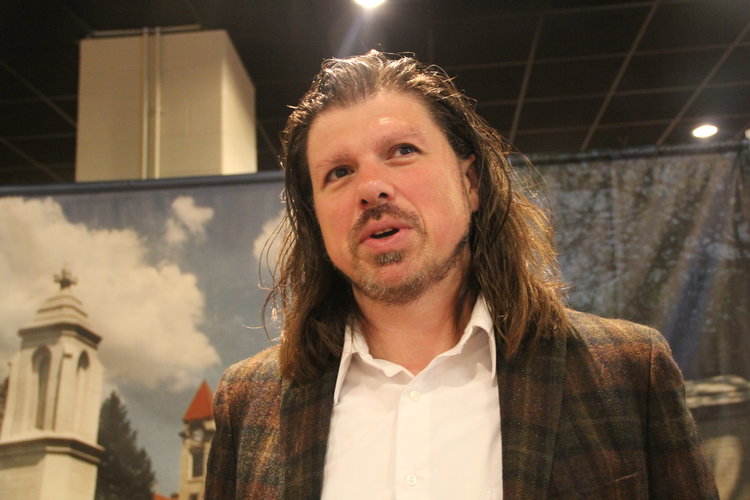 Although the feel of the campus can play a significant role in one's decision to attend a university, several other factors contribute to a student submitting their acceptance, including cost and location.
"I have a single mom so I'm probably going to get need-based scholarships, but I also have money saved up for college," junior Maisie Fitzmaurice said. "My mom tells me not to worry but I don't want too many loans, even though I want to go somewhere else and experience new things. I have an advantage because I have money saved up but my peers are going to the closest place so they don't have to worry about cost."
For others, the money isn't there. Tuition costs may be the make-or-break factor in their college application.
"Cost plays a lot into it because my family doesn't have that much money so I'm trying to get as many scholarships and opportunities that I can to afford it," senior Elliott Derose said. "I want a place close to home but big enough that I feel like I'm away, and friends I can be myself around."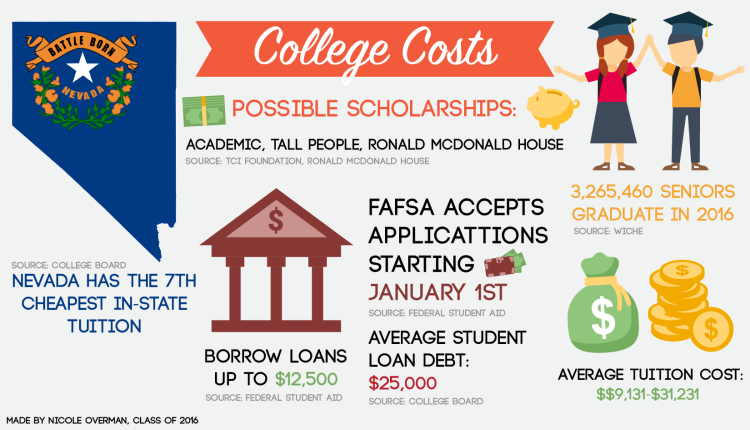 However, Weers stresses the importance of looking past the price tag to find a school that fits the student's goals.
"The financial factor is something people consider, but for me it was 'forget the money,'" Weers said. "When I look back on my college career, I want to think about the people I surrounded myself with and the memories that I made, and when I close my eyes, all I think about is K State. That was thefamily I wanted to be apart of that I never felt like I had in high school, so I knew this was the place for me and that's all that mattered."
Recruiters are also aware of student's concerns for college and hope students can find more in a university despite its cost.
"Students should take into consideration the kind of school environment they want to be in," Director of Student Life at Medill School of Journalism Dorina Rasmussen said. "At Medill, we do provide a lot of one on one advising and individualized support and we do offer a lot of educational experiences outside of the classroom. They should also look into financial options. Medill is a no loan school so we do not require students to take out loans to fund their education."
School officials also advise students to use research, staff, students and alumni as resources in their application process.
"Talk to as many people as you can, visit as much as you can because you can't experience that right fit until you go," Adviser at School of Media and Communication at Temple University Lauren McCulligan said. "Current students are also always willing to talk because that's how you find out what it's really like here because they won't sugar coat anything. Open houses are also a good opportunity to talk to faculty about curriculum and also to students to answer questions about transitioning to college."
When considering college, Weers decided to focus on what the university could do for her, rather than how much she would shell out for tuition.
"You have to think about what the university can do for you and also what you're going to do for others in the future," Weers said. "Universities are going to recruit you and say they're going to do this and this and this, but you also have to think about what your impact and legacy is that you're going to leave behind. Eventually, you're going to leave and be out in the real world and you're going to have to help others, so how can the school help you with that?"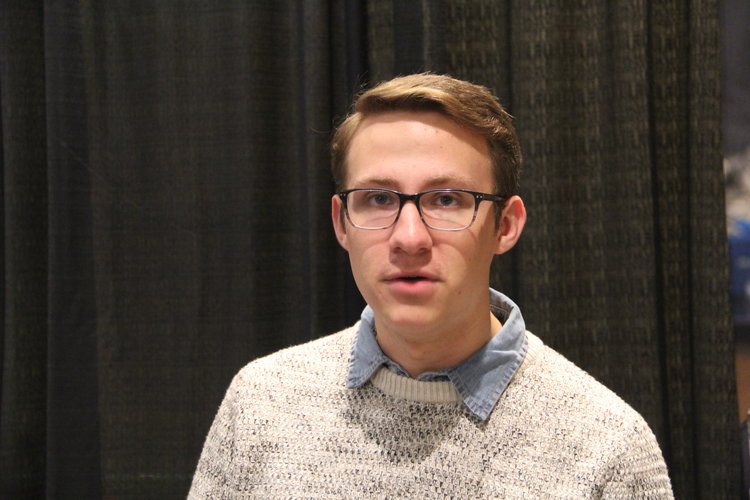 While tuition costs may be daunting, recruiters and students alike emphasize the value in finding a school that serves one's academic needs and not dwell on the price.
"The most important thing is to look at the outcome and what you're trying to get from this university," Senior Media Adviser at Loyola University New Orleans Michael Giusti said. "What experiences, skills and internships within the university will help you get ahead? A student loan is just you borrowing from your future self, so what are the options you're going to give yourself because you were able to go to the university that's the right fit for you."
[poller_master poll_id="75″ extra_class=""]