Think of all the times you have been asked by a classmate to borrow a pen, pencil, paper and other supplies. It can be a hassle having to loan your belongings to your peers. Eventually, the supplies run dry because these "borrowed" items never make it back to their rightful owner.
Now that all of your fancy supplies has been borrowed and lost, it would be a good time to consider the following tips on making your school supplies last the entire year.
The key to shopping smart? Setting your limits
The back-to-school season is the perfect time to take advantage of the sales and stock up on all the supplies you need. A rule of thumb would be to purchase the supplies that are not already accessible to you by the teacher and to build a collection of pencils, pens, erasers, etc.
To save money from having to buy these supplies multiple times throughout the year, it is wise to by larger packs of the items you need. While the items embellished with cool designs and accessories can be tempting, they tend to be sold in smaller quantities. It is smarter to purchase the items you need that come in larger packs because it is more convenient, and let's face it—you save more money that way.
Caution: Handle with care (or face the consequences)
Storing food in your backpack may be the reason why they need to be replaced almost every year. Neglecting to dispose of these food items in our backpacks causes a distinct odor to develop. By taking care of what you store in your backpack and trashing the items that cause permanent staining, you can save yourself another trip to Jansport.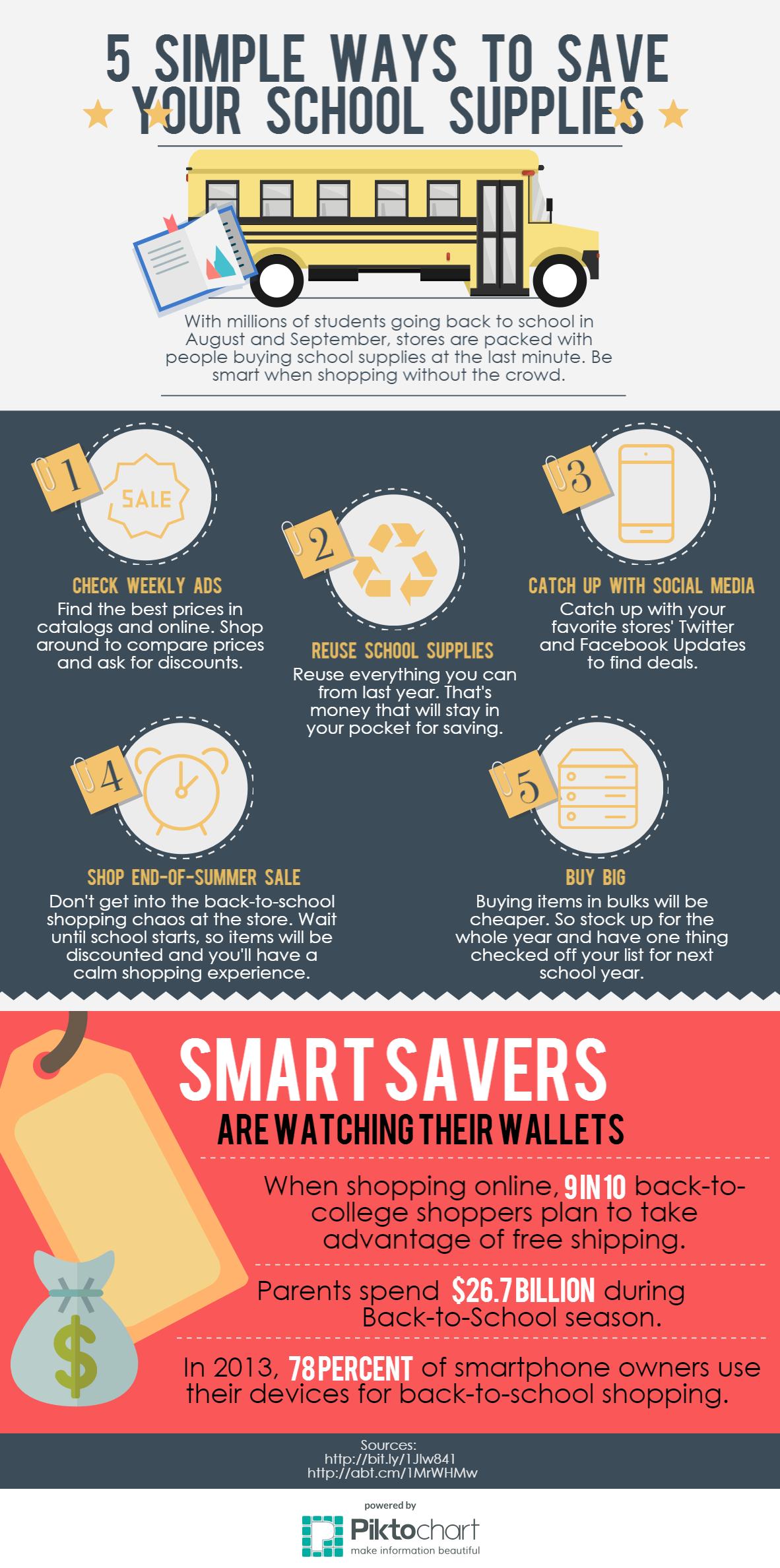 A new law of life to live by: Reduce, reuse, recycle
Consider recycling your supplies since many of those items are in good condition to reuse the next school year. For the most part, binders and folders can be used year after year as long as you purchase those constructed with durable material and take care of them. Buying plastic folders is also a smart way to conserve supplies; unlike paper folders, plastic ones will not rip and tear in the corners.
Finally, make use of other resources. Attending an Apple Distinguished school definitely has its perks; an easy way to keep your notes on you at all time is to store them on your phone. Not only are you saving paper or space in your notebook for the rest of the year, but your notes will be accessible at all times.