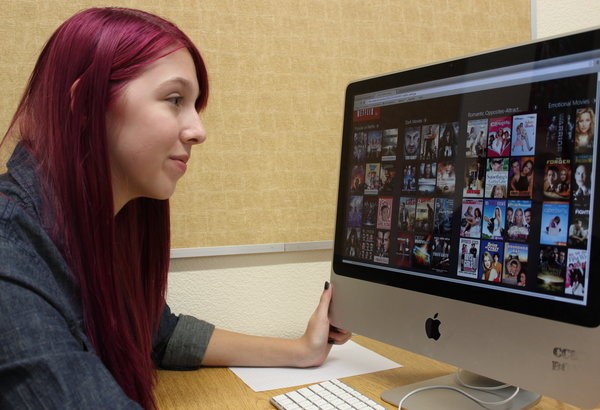 When faced with nothing to do, people often turn to Netflix to waste away the hours with entertainment. But when you're stuck in the pit of binge-watching and the finale of your tenth season episode is near, it's easy to run out of movies and shows to view. This is mostly common due to the fact that the thumbnail seems uninteresting or it's not listed high up on the popular page. However, don't dread the end of that favorite show; There are dozens of movies and TV shows to spend endless time viewing that have been overlooked by the general population, and may become your next favorite. Here is a list of under-the-radar films that cover every genre for every binge-watcher.
If you're in the mood for a rom/com, Adventureland (R), starring Jesse Eisenberg, Kristen Stewart, Kristen Wiig, Ryan Reynolds, and Bill Hader, is the right movie to watch. This coming of age story revolves around James Brennan (Eisenberg), a recent graduate whose summer plans fall short when he's required to work at an amusement park when family money runs out. He meets Em Lewin (Stewart), and a slow relationship begins to form. Although this movie may seem cliché and the idea overused, the well rounded characters and dialogue used to define each person sets it apart from other movies of the same genre.


easel.ly
Pontypool (NR) is a film adaptation of the horror book written by Tony Burgess starring Stephen McHattie, Lisa Houle and Georgina Reilly. In this film, radio hosts are locked in the studio as a zombie outbreak occurs, but is spread through language alone. Pontypool is a fresh take on typical zombie horror, offering a unique spin to the viewers. The majority of the film is shot in one room, leaving all the mayhem of the outbreak invisible, limiting viewers to hear only incoming calls and messages.
Another horror film to watch is Donnie Darko (R), starring a young Jake Gyllenhaal, Jena Malone, Drew Barrymore, James Duval and Beth Grant. The story follows a teen boy plagued with sleepwalking and a six foot tall creature. Although the idea may sound a bit foolish, the storyline is much more. A well-blended mix of psychological horror, humor, devastation, sci-fi and family drama, Donnie Darko leaves the viewer with a lasting impression of a horror film done in a way unlike any other of its genre.
Bernie (PG-13), a dark comedy based on real events, stars Jack Black, Matthew McConaughey and Shirley MacLaine. The plot follows Bernie (Black), a Texas mortician, as he befriends a wealthy widow, only to kill her. Grim in its overall outlook, Bernie is filled to the brim with humor that keeps the audience laughing throughout. Although many may hear "Jack Black" and expect his typical humor, Black finds a different side of wit to portray his character by digging into who Bernie was, how he lived his life, and the man that he turned into through honest and crude humor.