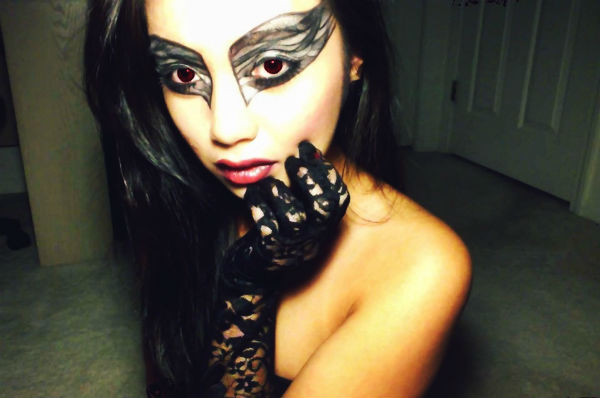 Whether it is singing or dancing, everyone has their calling. In senior Desirei Galgana's case,  it is Special Effects Makeup. Ever since she was little, she has been in love with makeup, and what used to be just curiosity has grown into a passion.
Southwest Shadow: What exactly is a special effects makeup artist?
Desirei Galgana: A special effects makeup artist does scary and gory makeup that you see in horror/scary movies. We specialize in creating unreal looks that will make a character unique compared to a regular person.
Shadow: When did you start doing special effects makeup?
Galgana: I started doing makeup around the beginning of my junior year.
Shadow: What sparked your interest to go into makeup?
Galgana: Makeup artist Michelle Phan on Youtube has inspired me to do makeup ever since I started watching her when I was in 7th grade.
Shadow: How often would you say you practice doing makeup?
A: I used to do it every week when I was a junior, but now that I'm a senior, I try to do it every two weeks since I'm so busy with school.
Shadow: What do your friends and family think about your hobby?
A:  My friends support my hobby; They love how passionate I am with my makeup skills. As for my family, they're proud of how talented I am and they always have my back to support me.
Shadow: What are some of the best looks you've made?
A:  The best looks I've made so far is Bane from Batman, a shark, a demon, the Terminator, and a Cheshire Cat.
Shadow: So far, what are some accomplishments that doing makeup has gotten you?
A: I was asked to be featured in an art gallery in San Francisco. I was also featured on Seventeen Magazine's online "Pretty Amazing Girl of the Week." Aside from that, my friend in the Fashion Design program asked me to do her models' makeup for her PBL since the theme was skeletons.
Shadow: Where do you get your inspiration when creating your best looks?
A:  I get my inspiration from other makeup artists that I see on the Internet, as well as from the requests I get from my friends.