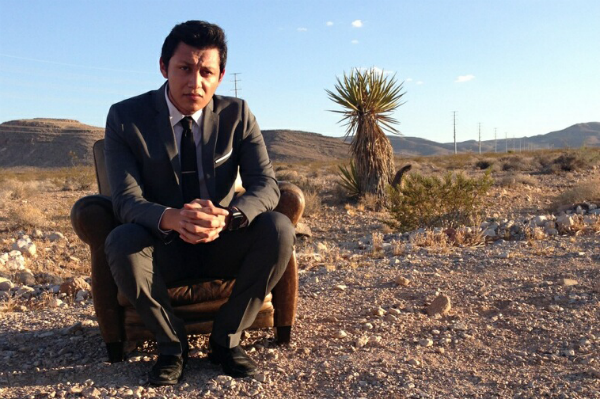 As high school comes to a close for seniors, some may not be thinking or know what they will be doing after graduation. The usual answer is "going to college" or "getting a degree," but senior Marcos Ontiveros has already started up a company that he hopes to build up in the future called QuantumCept.
Q: What exactly is your business about and what inspired you to start it?
A: I founded QuantumCept, a company where any idea works. I get ideas for products and software daily and I wanted to start a business that could handle my random thoughts. Basically, if the company that hired me has an idea, I help bring it to life through apps and other software. My inspiration for this really comes from companies like Google and Virgin. Just like those companies, they are able to produce various kinds of products and services.
Q: What gave you the idea to start up this company?
A: It all started when I noticed I could sell apps to companies and make a profit.  I knew that being an employee didn't work for me, since I like all the freedom and rights to do the things that I do. I also realized high school was going to end soon, and my best option is to start now, fail now and pick up again. That is, if I ever fail.
Q: What does your company specialize in?
A: It's all about mobile app development for radio stations. QuantumCept is behind building a social network right now, called Fitcam, which is planned on being released first quarter of next year. I have more plans and ideas to come, but I need to have a bit of capital before I begin on those future ideas.
Q: In greater detail, describe your service of "think, build, distribute"
A: Fitcam was an idea that fell under the "think" section. After figuring out what our social network needed to function and what main components we had to construct, then came the "build" section, where we started to put the product together all the way to the final stage. After we had the product finished, the most important part was marketing.  This is what makes up the "distribute" part: Making and finding those connections to have the product brought to the masses. To me, this formula is what will make any idea come to life with a lot of potential.
Q: How did you learn to make apps?
A: I went through many online courses, which I had to pay for to learn the basics and complex structures of coding an app. The work was twice as hard because I was not only learning iOS, but Android as well. In the end, it was very beneficial.
Q: What skills would you say are needed in order for other people to start up a company of their own?
A: I think it's very important to have patience. What you have to think of is, "Will my end product have a potential of generating back revenue to pay back for my time spent?"
Q: How are you able to balance school with such a big responsibility of running your own company?
A: I would much rather work on my company project than have to worry about school work. Let's face it, school is not generating any money for me. But since my education is important to me, school always comes first.
Q: How much time do you spend a week running a company?
A: Around 36 hours including weekends. About 20 hours during the weekdays, and 16 on the weekends.
Q: How has going to SWCTA enhanced your ability to run a company?
A: Having gone through many presentations, I'm now very comfortable with talking to others. Having been a part of many team projects and being the head of the coding department for Web Design's 'Studio C,' I have become a better leader.
Q: What do you plan on doing after high school?
A: After high school, I'm going to UNLV to study computer engineering. I chose this major because I want to learn how to build electronic components and understand this field completely. This will also allow me to craft my ideas for the company.