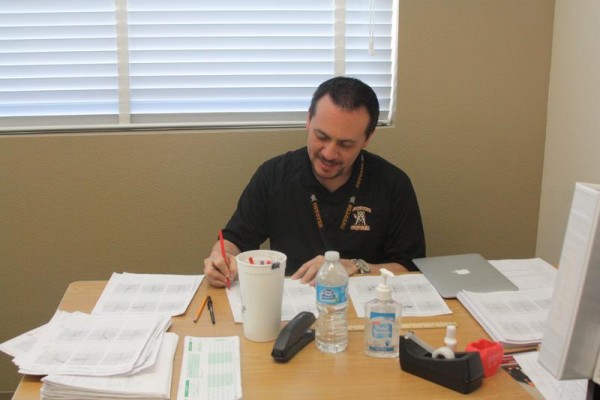 As a retired owner of several companies here in Las Vegas, Mr. Carl Lane found success through business management. Starting out as a software designer intern at a company called Lowest Fare, he found success in displaying his business oriented mind, initiative, and leadership in the corporate world, making him the successful man he is today. Questions on how to be successful, or what is the secret to success boggles the minds of many, yet Lane looks at success from a different point of view.
"Most people think that being successful is something that you try to do. My view is that if you do it all the time, it becomes a habit, and then it becomes hard not to do," Lane said.
After earning a business degree in science at UNLV, Lane's dream of owning a large company never seemed realistic for him, until he started in the business industry. Once he was "in the game,"  he was able to impress all of the other executives and bosses of the company that this is what he wanted to do which gradually developed him into an executive himself. Once he had enough experience, he opened up his own company so he could, as Lane would say "be his own boss." (Unfortunately, Lane was unable to disclose the names of his previous employers due to company compliance.) Lane's success didn't end there; he began to make business deals with many other corporations worldwide, like Mikohn Gaming.
"One of the really bad experiences I've ever had is firing my first employee; It is harder than it looks, considering that you realize you are ending someone's career, but you have to do what is best for the company," Lane said.
Lane has been retired for six years now, and teaches Precalculus H and AP Calculus. He decided to teach math because he wants to make a huge impact, and considers math one of the subjects that no one really enjoys, when it was indeed his favorite in high school.
"It's just the right thing to do. Plus, as a business owner, you basically teach your employees to be successful which is what I do with my students," Lane said.
Lane reached his lifelong goal of being an owner of various gaming, financial, and law enforcement companies that are still successful today. He is currently retired and sold all of his companies to other executives and gives back to the community by teaching others how to be successful.
"The only limitations you have are the ones you set on yourself," Lane said.