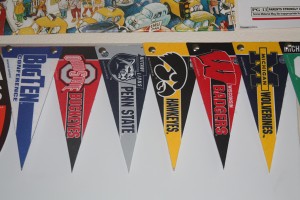 On March 23, SWCTA will hold its second annual college night from 5:00- 7:00 p.m. This event is planned for students interested in attending college, but aren't sure about which one they might want to attend. College night provides students the opportunity to experience what these various educational institutions have to offer, as well as prepare students for what's to come after graduating SWCTA.
There will be a total of 25 colleges that will be represented at the college fair. Some of the universities that will be attending this event are UNLV, UNR, Marquette University, the University of Utah, Arizona State University, and Cornell University. Not only will those colleges be there, but also in attendance will be technical schools like the Aveda School of Design, Art Institute in Henderson, and DeVry Institute.
The US Army will also be in attendance at the fair to provide information for any students interested in joining the army after high school rather than attending college.
"I am currently thinking about attending San Francisco State, California State Fullerton, and UNLV. You always have to have to have a backup plan, which is why I plan on attending college night. I want to get as much information about college as possible. The more knowledge, the better!" explained junior, Phillip Cho.
College night is also having a workshop for any students interested in receiving help to pay for college. These workshops deal with receiving financial aid, which is money provided by the U.S. Government. Any student planning on attending college can learn how to apply for financial aid, which will help provide students with the opportunity to attend the college of their choice.
"I would definitely apply for financial aid because I believe having a higher education will make me more of a successful person later on in the future," elaborated sophomore Yaya Mendez.
College night is a wonderful way for students to figure out what they want to do with the rest of their life. Students get to see what college life would really be like, how much it would cost, and steps to earn entry into the college of their dreams.
"The college fair brings an awareness of college to the students that attend them. I feel that attending college night is beneficial, since students can learn that college really is affordable," stated Academic Counselor, Mr. Aaron Castillo.
For any additional information regarding college night, contact the SWCTA Counseling Department.