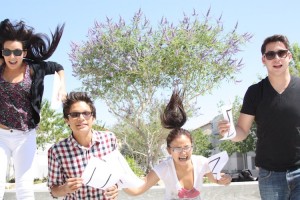 During the summer, there is a world to explore with adventures awaiting, and our SWCTA students are bound to have their own exploration.
"I am excited for summer vacation! There are so many events that are going to happen and I just want to attend as many events as possible," sophomore Kaelyn Buenasaeda said.
Some students during summer vacation visit families out of state and stick around to improve their skills in a sport.
"I am going to Laguna and Los Angeles to visit my family and I am also going to two volleyball camps, one in Las Vegas and one in California," sophomore Ahnamia Maron said.
Teachers are also on summer vacation too, exploring various states and countries.
"I will be going to China to visit the Great Wall of China and other famous buildings," Design Academy World History teacher Krista Boivie said.
Others will be attending summer school to complete a credit or may have a job for the summer.
"This summer, I will be going to summer school and will continue working at Battle Blast. On the fun side, I will be going to San Jose, CA to visit family and go shopping," junior Laura Nguyen said.
Anything can happen during the three months of summer vacation. Take advantage of the time given to you before the new school year starts. Be safe, make choices that you will not regret, and see you for the 2012-2013 school year, Coyotes.