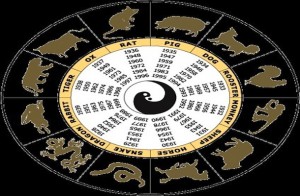 Chinese New Year, also known as "Spring Festival," occurs during the early months of the United States calendar year. This year is considered the year of the dragon, and begins on January 23.
"Chinese New Year is a time where I get together with both my friends and family, and celebrate my religion with food and testing our luck with various games," says sophomore Danny Phung.
The Chinese calendar is composed of the lunar-solar and Gregorian calendar systems. Since the position of the moon changes yearly, Chinese New Year is generally celebrated anywhere between late January to mid-February.
"For Chinese New Year, my family celebrates by getting together and feasting. We also gamble our new year's money, as well as give it away to others," comments sophomore Nghi Duong.
The dragon is a symbol of the emperor in China. Since the dragon consists of various unique and mysterious colors, the Chinese consider it to be unpredictable and untouchable. Therefore, something unexpected is considered to occur this year.
"I think that since it's the year of the dragon, there will be some unexplained twists and turns for the people born in the year of the dragon," says junior Tyler Nguyen.
One focus of this holiday is to renew family ties and feast on food that has a symbolic significance, like noodles for example, which represent a long life. Traditionally, New Year is said to be one of the most important festivals marked on the Chinese Calendar.
"I love Chinese New Year because I get to be with my family and friends. During the time of the new year, everyone is cheerful and happy about what is going to come in the new year. The married couples will give out lucky red envelopes. That's one of the fun things I love about Chinese New Year, states sophomore Jia Liang.
Not only do the Chinese celebrate this holiday, but the Vietnamese celebrate this holiday as well. As years have gone by, this holiday for the younger generation has evolved into a more relaxing holiday with a focus still on celebrating old traditions with family members.
This year, the Bellagio's Conservatory is decorated with a Chinese New Year theme which will be up until March 4. A local band will be playing Chinese instruments, and will be performing traditional folk and pop music from 5-6 p.m.
Chinatown with also be having a new year's celebration along with an Asian food festival on Sunday, January 29 from 10 am- 5 pm. Admission will be $3.00 for adults and $1 for Children 6-12, with children under 5 free.