"Un Ting Hang, Macau, tenth place."
The spotlights sting her eyes and she strains her ears as the judge begins his announcement. Senior Amanda Galvan waits to see if she will be going home with only a memorable experience or an award to go along with it.
Unknown to her, she would be the first American to place in the top 10 at the Adobe Certified Associate World Championship.
Where it all started
In middle school, Galvan began experimenting with picture editing and Adobe Photoshop for the simplest reason–it was fun.
"Since seventh grade, I always dreamed of becoming a graphic designer," Galvan said. "During high school, I decided web design was more my fit because it's a bigger thing than just the graphics on a website."
The eye catching details and initial impression a website gives off are essential to the success of an online presence, Galvan says. Her interest in this medium and personal projects eventually led her to enter competitions, and Galvan's repertoire now contains much more than quickly edited pictures for her own enjoyment.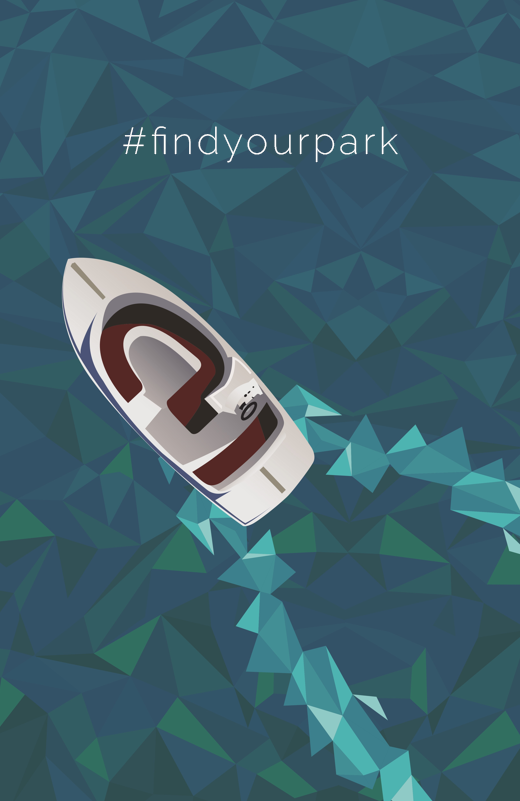 "When I got into high school and we learned how to use Adobe Illustrator, I struggled more than other students," Galvan said. "But when we used Photoshop, I was better at that than the majority of the people."
Placing in the ACA National Championship was the first prerequisite to compete for the World Championship. Former Graphic Design teacher Maureen Clark made it mandatory for her students to enter, with minimal requirements: use Adobe Illustrator, Photoshop and/or InDesign. Everything else (the idea, the theme, the design and so on) was up to the students.
"There was no specific prompt for the initial contest," Galvan said. "The geometric design I did ended up being one of the most tedious things I've ever made. I figured it might actually have a chance at getting me into the ACA National Championship."
Taking inspiration from Lake Mead and the 100 year anniversary of the U.S. National Park Service, Galvan's illustration earned her a win against competitors from over 40 states. With the National Championship as her first stepping stone, she soon found herself packing bags for a flight across the country.
"I was one of three winners out of 80,000 from around the United States," Galvan said. "After that, we went to Orlando where we went against people from around the world."
The day of the event
She shifts around in her seat, appreciating the winning designs. Some of her anxiety is pushed aside by her simple admiration for the amount of talent and hard work contained in the auditorium.
"Marie Bailey, New Zealand, ninth place."
The ACA World Championship was open to 131,000 candidates from 67 countries. Held Aug. 7-10 in Orlando, Fl., people from the ages of 13-22 were prompted to complete a poster for a certain client. With a clean slate, Galvan received her task: create a poster for the International Child Art Foundation's Arts Olympiad event.
"I wanted to highlight one of the children participating in the Arts Olympiad, so I knew I was going to use the picture of the girl playing an instrument," Galvan said. "The rest I came up with as I was making it, using the same geometric design [from the National Championship] to create a grassy hill that resembled the landscape of the Olympiad."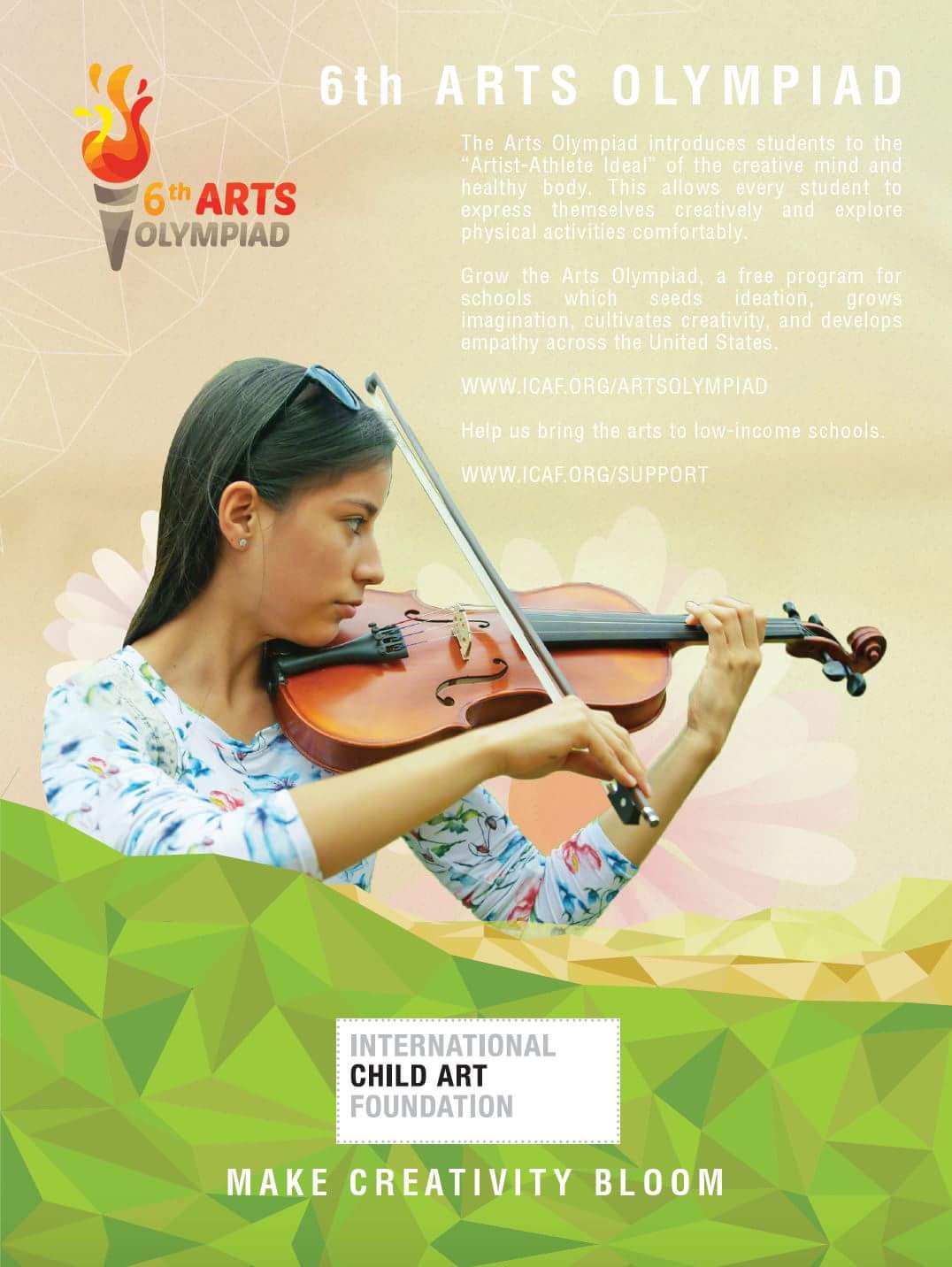 During the World Championship, Galvan found herself at ease with the company of her father and her trusty laptop. Contestants were given eight hours to create their entries–Galvan finished in three.
"During the competition I wasn't too nervous," Galvan said. "I thought, 'Okay, this isn't so bad,' and I had an idea of what to do because I had brainstormed general designs that I could incorporate the night before."
After completing her entry, Galvan and other contestants headed to Disney World for a break from the competition. Laptops were packed away, rough designs on papers were thrown out and easy going smiles replaced furrowed brows. Upon their return, the awards ceremony took place. In the back of her mind, Galvan had an idea of other contestants who might place, but she wasn't concerned with whether or not she herself would win an award.
The lights continue to warm her face and her heart has started to slow. She wonders who the next winner will be.
"Amanda Galvan, United States, eighth place."
She bowed to thank the crowd and the humble high schooler, whose skill began from a pure love for her work, was content.
"I definitely didn't think my design was good enough to place eighth, but I'm grateful for placing in the top ten," Galvan said.
The future is bright
It wasn't until Galvan was back in Las Vegas that she first found out about her being the first American ever to place in the World Championship's top 10. Still feeling the effects of her achievement, she met with the Las Vegas Review-Journal's Paul Harasim for an interview, who later called Galvan to inform her of the fact. With this prestigious award under her belt, the young woman hopes to use the experience to further her career.
"Placing in the ACA's did get me some publicity around Las Vegas," Galvan said. "Web design is something I want to continue to do as an entrepreneur."
With an online store dedicated to fanart stickers and occasionally other small trinkets, Galvan's focus on her future is evident. This priceless opportunity to pursue her dream is not lost on herself nor her parents.
"As a proud parent, I feel satisfied that we are raising Amanda with values and will," Art Galvan, Amanda's father, said. "She can move forward in life with confidence."
[poller_master poll_id="26″ extra_class=""]