The scene is dark and dismal. Clouds blanket the sky as the Stratosphere looms in the background. A couple walks nonchalantly down the grungy street hand in hand. But the focal point is a different man. He sits in a wheelchair with a sign on the side reading, "Be kind."
Leyva stands across the street, camera in hand. He holds the camera up to his eye, framing it just right in order to capture the man, his surroundings and hints of the Strip. 
"I was on Fremont Street and I saw a man in a wheelchair that was decorated with a sign that read 'Be kind.' This is one of my favorite photographs I took because it isn't the cliché Vegas that everyone thinks of," Leyva said.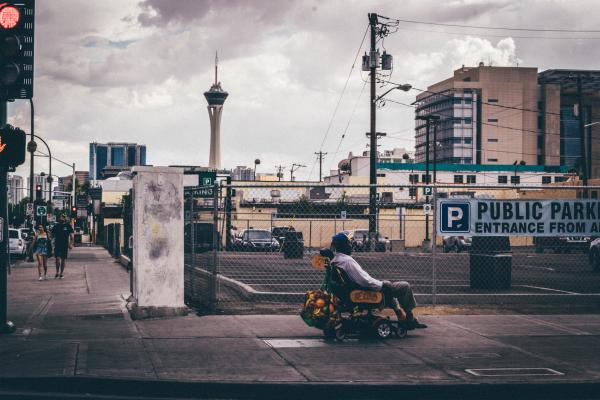 When first introduced to cameras his sophomore year, Leyva had only used them for his broadcast journalism class. However, he later decided he would delve deeper into the world of photography the summer before junior year.
"I taught myself everything I know, and Mr. Tom Rizzo taught me the basic rules of photography. What actually made me take it serious was this photo I took on Christmas Eve of 2014. When I saw the picture that came out, I said to myself, 'Woah. I should really take this stuff serious,'" Leyva said.
Since that moment, Leyva decided to make photography his world. When choosing what to photograph, his style leans toward creative.
"I photograph what I feel has an interesting look to it. This goes to buildings with insane detail or symmetry. For people, I like it when they have a look that tells a story. There's a difference between seeing a tourist on the strip and seeing a man with dirty clothes but telling jokes and laughing to everyone," Leyva said.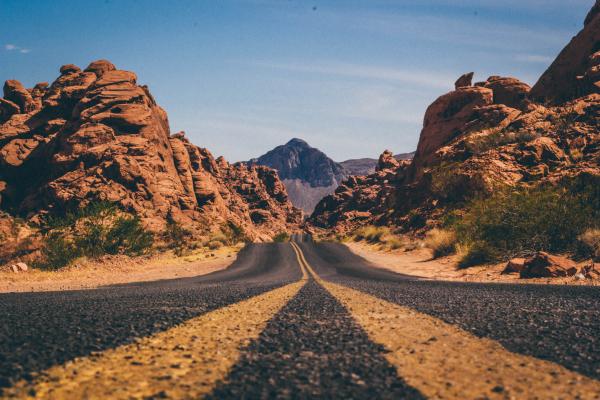 Additionally, Leyva is influenced by many, including other photographers. HIs inspiration also comes from his surroundings. 
"My inspiration comes from three photographers that I found on Instagram because of their overall style, which is street, urban and dirty: Trashhand, 13thwitness and Kostennn. Living in a city with high tourist traffic, I hate taking cliché pictures of the casinos. I like to find different spots away from the Strip or different angles of what people see everyday," Leyva said.
Furthermore, Leyva hopes to pursue professional photography as his career. He strives to photograph moments happening around the world to showcase to the public
"I've always wanted to be a videographer, or 'photog,' for a news station or network such as CNN but carry my own camera for personal uses, too. I want to travel the world and take pictures of wherever I am or what I'm doing. I want to take photos of what's going on in the world such as riots, protests and warzones," Leyva said.
Leyva also has the full support of his friends and family to pursue his interest in photography
"For me, Carlos has perfected what he loves. Everyday he's trying harder and harder to be the best photographer the world has seen, and that's why his journey never stops. It's not just a hobby for him anymore, it's a dream," senior Joey Harvanek said.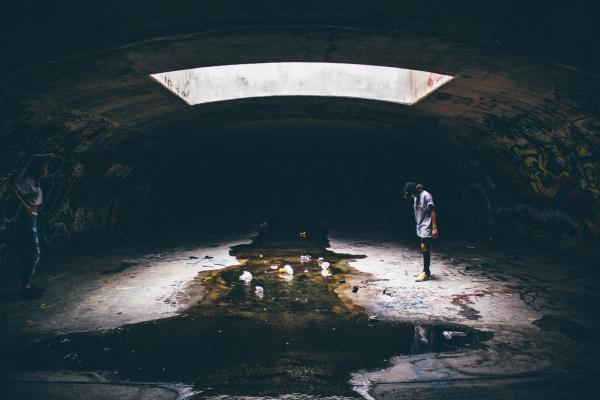 While Leyva has many interests and hobbies, including playing video games and listening to music, photography continues to hold the biggest place in his heart. While improving his skills, he creates memories that make photography worthwhile, creating a passion for what began as a small hobby.
"My most memorable experiences are times when I shot in places where others didn't dare to go. Scary sides of town, roofs, crazy hikes, etc. You either get an amazing view, amazing shots, and if you're lucky, both. The bad memories are when you get in trouble for being in those spots, but hey, that also contributes to the fun," Leyva said.