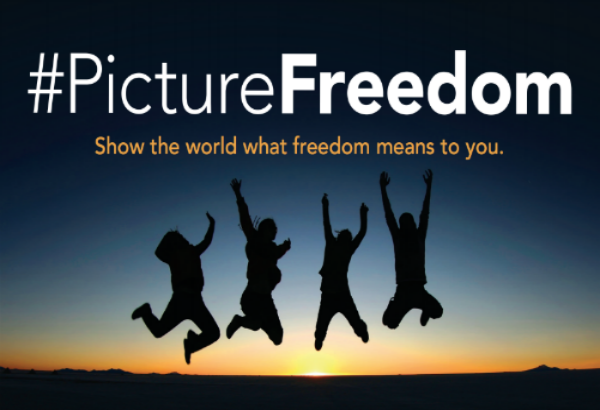 Supported by the American Society of News Editors, the Journalism Education Association and more, Picture Freedom is a nationwide scholarship contest hosted by 1 for All for students 13 and older. The contest will run from Feb. 22 to Feb. 28 at 11:59 p.m. PST.
"This is a good contest for kids to enter because they're already familiar with the platforms so it's easy to go through the submission process. It's also a great way to earn scholarship money," Photography instructor Mr. Tom Rizzo said.
Students who wish to enter must post original photos and artwork that depict what freedom means to them using the hashtag "#PictureFreedom" on Instagram, Facebook and Twitter.
"In photography, you have the freedom to capture whatever you want and since this is a way to express what freedom means to you, then you'll get a bonus out of it," junior Carlos Leyva said.
To enter, the rules state that posts must be shared publicly and participants who choose to use Facebook as a platform are required to allow "everybody" to follow the account.
"It'll definitely give students a chance to express themselves because some kids have a hard time expressing themselves. Photography can help them break their shell and open the person that they really are," senior Hannah Tonti said.
In addition, 25 winners will be selected to receive a $1,000 scholarship. The judges will determine the winners based upon the participant's originality, creativity and clarity in conveying freedom.
"I didn't do contests in high school, but I think it's beneficial to get someone other than their friends to judge their work because it really puts a mark on it," Rizzo said.