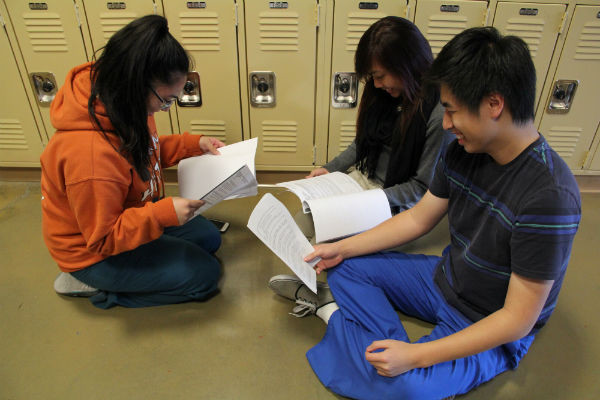 The HOSA State Leadership Conference (SLC) will be held from Mar. 16-18 in Sparks, Nevada. HOSA currently has 205 members, 104 are attending the SLC.
"I have been a HOSA member since freshman year, but this is the first year that I will be competing and I am so excited and nervous to compete and challenge myself," senior Joanna Joseph said.
Online high school finalists will be announced on Feb. 7. Finalists can only switch events if they pay a $50 change fee, and non-qualifying members can switch events at no cost. The last day to drop out of the SLC participation is Feb. 12. Teams placed in the top three will be eligible to attend the National HOSA Leadership Convention (NLC) in Orlando, Florida on June 23-29.
"I can't wait to compete! It's my first year and I feel like it's going to be a journey," junior Jade Tan said.
The Health Science Online Testing Window was open from Jan. 27-31 and cost students a fee of $5. Tests were administered to students on Jan. 29 after school in the library for members enrolled to compete in Dental Terminology, Medical Reading, Medical Spelling, Medical Math, and Medical Terminology events.
"I wanted to compete this year, but it was too late to sign up. I'm most likely going to compete next year," junior Gentrit Bajrami said.
The cost for the SLC is $200 per student, which includes registration, room, transportation, HOSA state t-shirt, and Wednesday AM Awards breakfast brunch. Food costs are the responsibility of the student.
"I've been so busy with assignments this year that I won't be able to compete. I'm definitely going to try to go next year," junior Syra Buslon said.