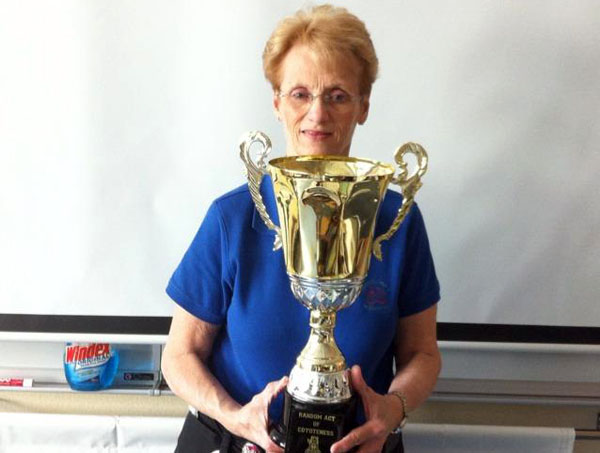 Respiratory program leader Mrs. Vicki Smith, was awarded with the Random Act of Coyoteness trophy on March 4 from Principal Mrs. Felicia Nemcek. Confetti was thrown in celebration of her award, and a trophy was awarded in her honor.
"I was honestly surprised. It always feels nice to be recognized by my peers," Smith said.
Smith was recognized and appreciated by the administration for her outstanding teaching methods. She is known for her positive personality, and for motivating her students by going out of her way to make sure they learn all the information they can about Respiratory Therapy.
"I really like the way Mrs. Smith teaches; she's always organized and she always has interesting activities for us to do," sophmore Helen Abraha said.
The Random Act of Coyoteness trophy is awarded to different teachers each week. It was created by the counselors this year to show their appreciation towards the teachers and their work

Loading ...
"I'm so happy for Mrs. Smith. She deserves it because she does such a great job at teaching," sophomore Segen Goitom said.