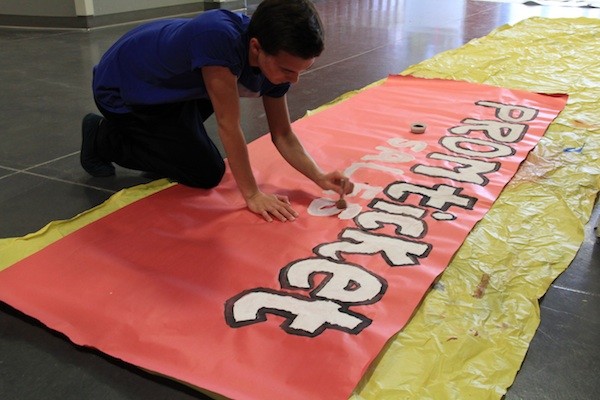 The annual junior/senior prom is being held on May 17 at The Grove a Las Vegas Wedding Reception venue from 7 p.m. to 10 p.m.
"I was asked to prom today with flowers so I am pretty thrilled to find a dress and go to the dance," senior Yesenia Morales said.
The theme for this years prom is Gatsby's "A Black Tie Affair." It is mandatory for students to dress formally and appropriately for this event.
"The theme this year is awesome! I mean, what better way to end the year then dressing up for a black tie affair, that's genius," senior Rayden Sisomphou said.
Tickets can be bought during both lunches in the lunchroom and are on sale this week for $50, next week for $60, and tickets purchased at the door will be $70. The first 100 students to buy their ticket will receive a Prom 2014 bag with a necklace, a mint, sun glasses, and a key chain.
"I am beyond excited for prom especially since this is my senior year and I just bought my ticket with a goodie bag! I can't wait to see what the venue looks like, we always hold dances at the best places" senior Araceli Martinez said.
When students arrive at the door, they must present their ticket and school ID card to administration. Prior to the dance, if students are bringing a date that attends a different Clark County high school, a guest pass must be filled out in the Dean's Office and turned into Mrs. Myriah Julian by May 14.
"May 17 needs to come sooner! Prom is going to be the most amazing memory of high school," senior Alexis Lane said.