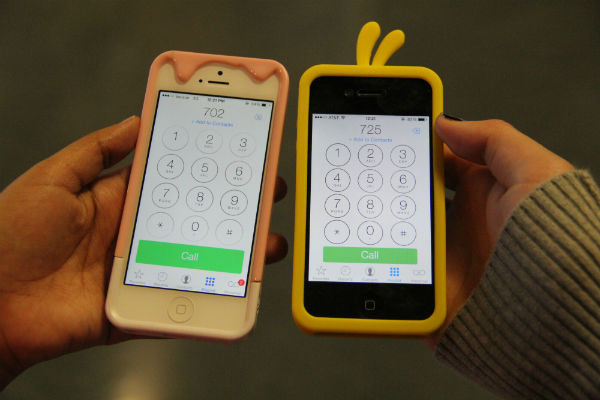 According to a spokesperson for the Public Utilities Commission of Nevada, a second area code '725' was approved to be added in Clark County in November of 2012, "due to the increase in the amount of devices used in households and business' that require their own specified number."
"I understand the need for a new area code. I mean when you're out of numbers, you're out of numbers! But I think it should be based on geographical area such as Las Vegas and Henderson should stay "702," whereas Boulder City and Laughlin should be '725'," Video Game Design teacher Mr. Terry Lively said.
The new "725" area code will be an "overlay" of the same area as the current "702" area code, resulting in a new dialing procedure for all Clark County telephone calls beginning on May 3. This dialing procedure requires callers to dial the 3-digit area code, plus the 7-digit telephone number.
"I do not like the area code change because for people who don't know the area code is being changed, such as long distant family or friends, they may try to contact us and if that is their only way of contacting us it makes communication difficult," senior Anthony Leoni said.
Beginning Apr. 14, the Clark County School District (CCSD) telephone system and FAX machines will require the use of the new 10-digit dialing procedure. If the new dialing procedure is not used after Apr. 14, the call will not be completed and a recording will instruct callers to hang up and dial again. On May 3, all other Clark County telephone calls will require the 10-digit dialing procedure.
"I don't think the new area code is a bad idea, but I don't think it's a good idea either. It's not a good idea because it will confuse so many people at first especially if they have multiple telephone numbers; however it is not that bad of an idea because it's necessary if we want to continue to add telephone numbers with our multiple devices," senior Selma Mesic said.
Callers with the telephone number including the current "702" area code, will remain the same. Current local calls will still be a local call regardless of the new dialing procedure. All long distance calls will continue to be dialed as 1 + area code + telephone number. Services such as "911" will remain unaffected.
"I think changing the area code in Clark County is not a good idea because people that have lived here their whole lives are already accustomed to using '702' and adding the '725' area code only makes life harder," senior Michelle Tostes said.
Any new telephone lines or services will be assigned the new '725' area code. Questions regarding information on the '725' area code should be directed to Telecommunication Services at (702) 799-6543.
"This is a ridiculous idea to add an area code, but in the long run it will better the people residing in Clark County. We've become accustomed to the "702" area code but we will learn to accustom ourselves with the new '725' area code too," senior Kinsey Wagner said.