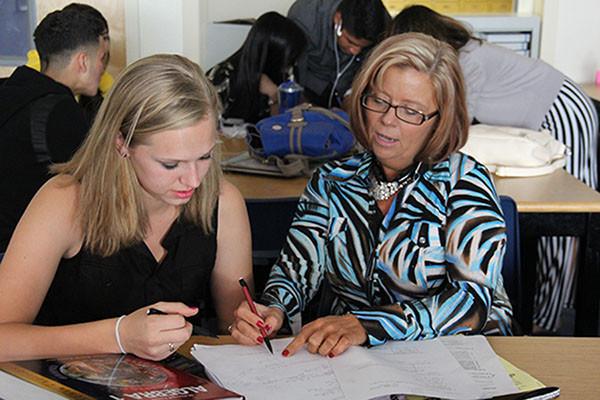 Tutoring is now available Tuesdays with Ms. Tawanna Ervin in Room C106 and Thursdays in Room D104 with Mrs. Adriana Thompson for any student requiring additional assistance in mathematics.
"I did not know where to go for tutoring with the math topics I was struggling with, but now I will check out the tutoring with Mrs. Thompson!" freshman Audrey Forbes said.
This tutoring is offered for all types of math, but is mostly focused on Algebra 1 and 2. All students are welcome.
"The tutoring can be helpful for students and now that it is an official after school activity, I expect a larger turn out." Thompson said.
The purpose of the tutoring is to help students acquire a better understanding of the math they should have mastered in previous courses.
"I find that being able to work with my peers in a calmer environment like after school is helpful, and I think tutoring could be very beneficial." freshman Elisabeth Kieffer said.
Thompson offers another incentive for her students to attend the tutoring. She offers the chance to retake the two lowest test scores students have if they participate and learn in her tutoring sessions.
"Although I cannot change students' scores from other teachers, they are still welcome to come in and practice math with their peers." Thompson said.
If you need remediation help in any math class, visit room D104 or room C106 for help Mondays, Tuesdays, and Thursdays.