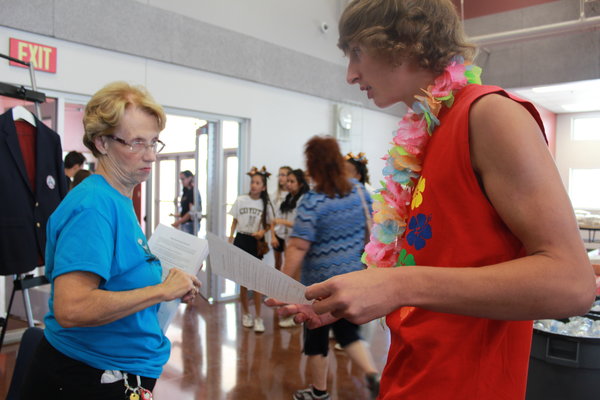 Beginning this week, a new schedule will be enforced to eliminate students from overextending themselves by assigning Career and Technical Student Organization (CTSO) meetings to Tuesday and non-CTSO meetings to Thursday. This decision was agreed upon by the administration and club advisers at the end of last year.
"One of the issues discussed that helped us make the decision was the effect of being a member of more than one CTSO had on their academic performance. Some of the problems were uncompleted work, test scores for AP testing, and SAT testing," HOSA adviser Vicki Smith said.
One of the main goals of the new schedule is to help students succeed academically.
"Some students were falling behind in their classes because they were in numerous organizations and also a few students missed three or more weeks of school attending CTSO conferences," Principal Donna Levy said.
Along with helping academically, the revised schedule was also created to help students financially.
"The new schedule was created to remove some demands both time and monetarily, on students that participate in multiple organizations. These students were incurring large amounts of financial debt due to multiple enrollments," Levy said.
Clubs that are affected by the scheduling include HOSA, DECA, FCCLA, FBLA and SkillsUSA. HOSA is scheduled to meet every Tuesday, DECA on the second and fourth Tuesday of the month, and SkillsUSA, FCCLA and FBLA on the first and third Tuesday of the month.
"Personally, I do not agree with the new rule. However, I do know we have students in several organizations and it did nothing for them. I agree with students being able to belong to more than one club. DECA and FCCLA are working together to let students be in both," DECA Adviser Mr. Perry Annett said.
This means that students who were a part of multiple clubs must now decide which ones to partake in, based on the new schedule.
"I honestly like the new CTSO rule because it gives the students an opportunity to dedicate their time in a club they enjoy being a part. I feel that this new rule will boost enthusiasm in all the clubs," senior Angelica Diwa said.
National Honor Society and Key Club and are scheduled to meet every other Thursday, with Key Club meeting the first and third Thursday, while NHS will meet the second and fourth Thursday of each month.
"I am completely in favor of the new system because students need to join a club that's best fit for them," Student Activities Liaison Mrs. Miriya Julian said.