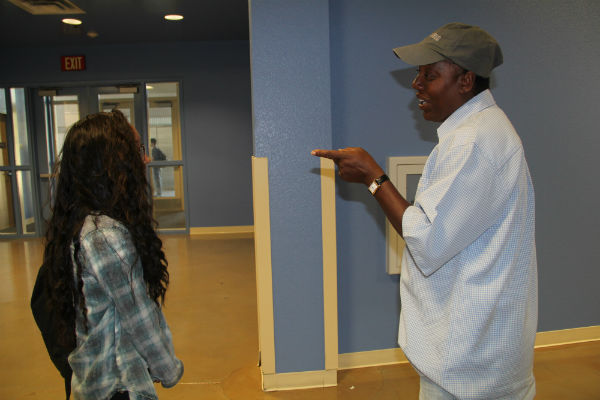 Tardy sweeps officially began on Sept. 22 and will continue to occur until the number of student tardies are decreased. As opposed to the standard tardy policy, the tardy sweeps are a separate system with its own set of consequences and rules.
"Generally speaking, the tardy sweeps will continue to happen until students begin to show up to class on time. There are students late to each period, so that's why we have them," Assistant Principal Michael Butler said.
All students who are deemed tardy must report to the table set up outside of the "A" building to complete a tardy form before returning to class.
"Tardy sweeps will happen randomly throughout the school year especially when we notice a large amount of students not getting to class on time," Dean Trish Taylor said.
If it is their first offense for a tardy sweep, students are only required to present a parent signature the following day on their tardy slip. Students who receive a second tardy must have their parent or guardian come to school to sign a tardy form in the front office the following morning.
"Since we don't have bells, students need to be more aware of time so that they can ensure that they are in class at the start of the period," Taylor said.
Once a student has received their third tardy during a tardy sweep, a phone call conference will be scheduled with their parent or guardian. After the third offense, additional consequences will be issued due to a habitual disregard of school rules.
"Tardies are a classroom disruption and kids are still entering the classroom once class begins. It's a distraction of the learning environment," Butler said.