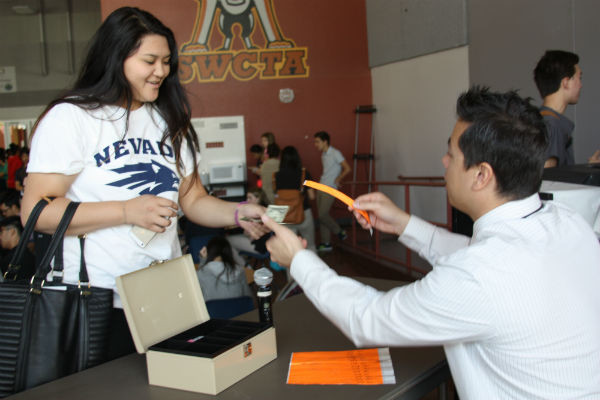 The administrative team will be selling wristbands for $2 each during both lunches on May 6 and 8, and all proceeds will go to Recruitment Counselor Dr. Lilly Sifuentes, who is currently recovering from her extensive cancer treatment.
"Dr. Sifuentes did a lot for HOSA, so it feels good to be able to give back to her after all that she's done," sophomore Cecilia Romero said.
Students who purchase a wristband will be allowed to wear sandals and a hat on Fri., May 9.
"The fundraiser is meant to help  Sifuentes since she is currently recovering from a serious illness. Hopefully she will benefit a lot from this," Yee said.
Sifuentes has just finished her last round of chemo therapy and plans to return to work as early as next school year.
"Not only is this an opportunity for students to wear hats, but also be able to benefit her," Dean Mr. A. Yee said.