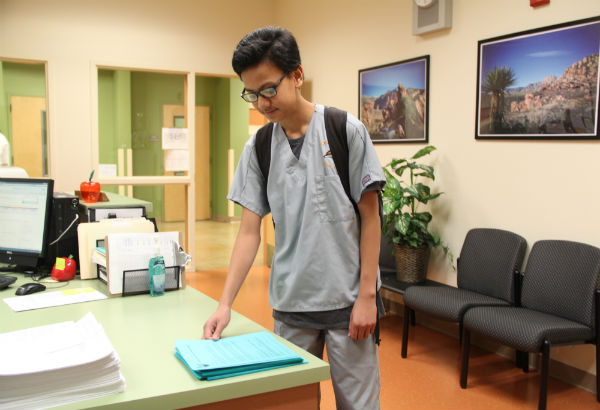 The annual end of the year school field trip will be held on Apr. 11 at the Adventuredome at Circus Circus from 11 a.m. to 3 p.m. and costs $25.
"Students are allowed to stay after 3 p.m., but the school sponsored portion will only be between 11 a.m. to 3 p.m.," Community Partnership Coordinator Mr. Craig Statucki said.
The Knotts Berry Farm trip was cancelled, due to not being able to reserve enough busses for the student body.
"There were issues with getting enough busses to go to Knotts Berry. A lot of schools are traveling at the exact same time to go to different places, so if we can't get busses, the Adventuredome is a good option," Statucki said.
The $25 for Adventuredome includes an all day wristband, two for one carnival game coupons and free drinks at designated snack areas. The cost does not cover transportation.
"I think the price is good considering it's less than what you would pay if you went on your own. Plus, there are drinks that will be provided," senior Andrea Pasic said.
Students who would like to reserve a spot must have their paperwork submitted to Mr. Statucki by Apr. 9, no later than 7 a.m.
"This trip probably won't be as popular as the Knotts Berry Farm trip because you can go to the Adventuredome any day, but they do offer a lot of stuff for a cheap price," freshman Ramsey Gomez said.
Permission slips can be picked up in the Dean's Office (B143) and will be available during both lunches.
"I'm really excited to go to the Adventuredome this weekend with my school because not only will I have a good time, but it's one of the last chances I get to attend a school event before I graduate," senior Amina Djesevic said.