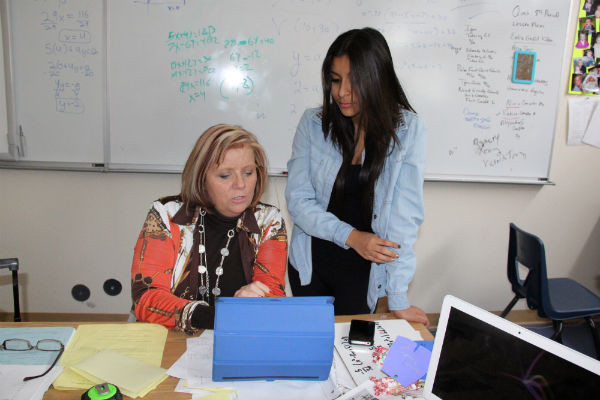 Instructed by Ms. Tawanna Ervin, students taking Algebra II have been assigned a math PBL that requires critical thinking and problem solving.
"This was a test to see if students had the basic knowledge of how to write and find equations of parabolas and quadratic equations," Ervin said.
Students must create a math problem with four parts inspired by everyday activities, such as playing soccer by using their attained knowledge from the Quadratic Equations unit.
"This project was a lot harder than I thought it would be, but at least now I understand how to do it!" sophomore Phuong Chau said.
The problems are required to demonstrate their understanding of quadratic functions and equations, and they must be able to solve, explain, and demonstrate the problem.
"Math isn't my best subject, but I learned more while doing the PBL than doing the usual worksheets," junior Alyssa Ocampo said.
In addition, the PBL will conclude the quadratic equations unit, transitioning the students into studying polynomial graphing.
"This PBL required more than math knowledge, they also get a grade on writing skills. So it tied into writing and math," Ervin said.