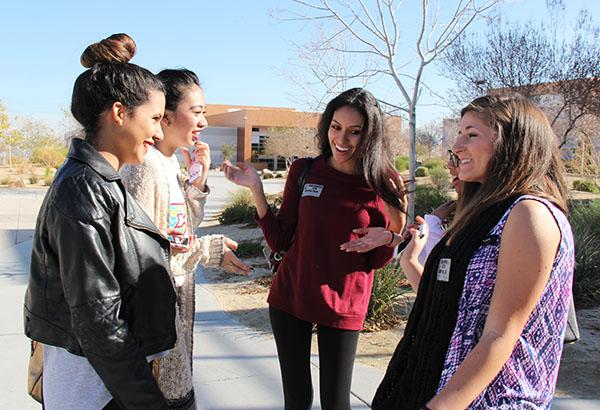 Former graduates visited the campus on Dec. 18-19 for Alumni Day.
"Alumni Days are an opportunity to bring our graduates back to campus and explain what they're doing now – whether it be college, work, or both," Community Partnership Coordinator Craig Statucki said.
The graduates answered questions regarding work and college, provided the students with advice and gave current students their perspective on life after high school. The main goal was to encourage current students to pursue Advance Placement (AP) courses to prepare them for college.
"Our main goal is to get alumni to speak about AP courses so that it will encourage the students to take those classes. Our 'AP Night' will be held on Jan. 29," Statucki said.
In order to participate, visiting alumni were required to fill out a Google form in advance to request a teacher to visit.
"I love being able to come back because it's so nice to see people and tell other students about how college is like," Alumni Allison Laudato said.
In addition, the Life After Southwest blog is a resource available for both current students and graduates to read for advice on a variety of topics. The blog is "the place to get unfiltered life advice for graduates on life in high school, college, and in general."
"Going to this school helped me learn how to manage my time wisely. My college presentations are a breeze because SWCTA enforces it so much," Alumni Tristan Deguzman said.