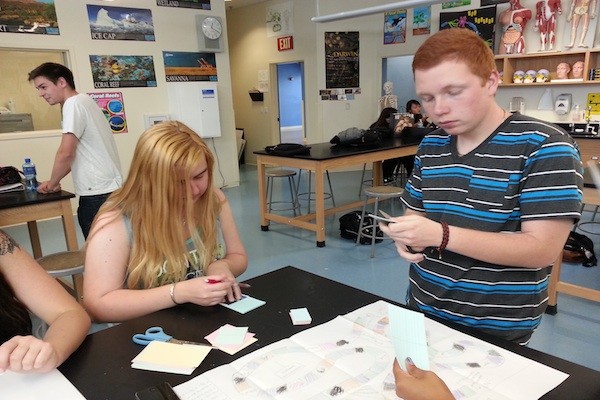 Seniors in Ms. Jennifer Conder's Anatomy and Physiology class were assigned one last project for the school year. Students were randomly placed in groups of two to three and were assigned a project topic dealing with one of the various essential processes involved in the reproductive and urinary system.
"I'm beyond happy that we are ending the year with this project! My topic is interesting and I can't wait to teach it to the class," senior Vivian Tam said.
Group topics involve fertilization and implantation, spermatogenesis, and homeostasis during childbirth. Each group is required to have a 20 minute presentation, five minutes of it verbal and the other 15 minutes having the class participate in an activity to properly teach their concept.
"My activity is super fun and I know Ms. Conder will enjoy it. It's really cool that for the last project we can do something exciting instead of a professional presentation," senior Alexa Munoz said.
This project was introduced on May 5 and is due on May 16, 21, or 28 depending on each groups chosen presentation day. Professional attire is mandatory on presentation day.
"I'm presenting on the first day and honestly I'm not nervous at all. I know that the class will love my activity that I have planned," senior Purna Patel said.