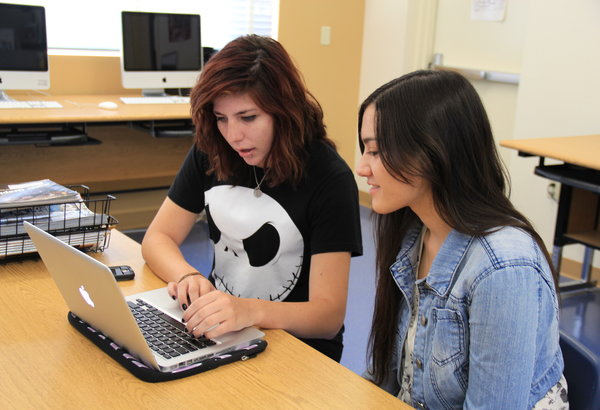 Students enrolled in Mrs. Jennifer Conder's anatomy and physiology course presented their directional song project on Sept. 17-18.
"This project made students use all the important directional terms that they need to know into a song that they either have to define or do an action to show me what that word means," Conder said.
Creating a song allowed students to memorize the anatomical terms that will benefit them for future assignments, projects and assessments. The terms learned from this assignment were specifically designed to prepare the students for cat dissections, which will occur in April.
"The cat dissections will allow us to use the information that we learned about organs and other body tissue during first semester and apply it to our dissection," senior Segen Goitom said.
The students were allotted two class periods to work on the project and were given the option of presenting the video or performing the song. All video presentations were required to be a filmed music video.
"Our group changed the lyrics to the song 'Hot N Cold' by Katy Perry. It was really fun to do and so was making our music video," senior Jason Chiang said.