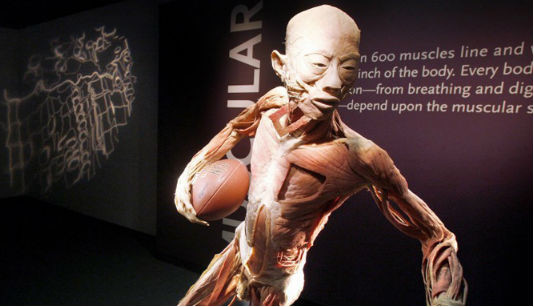 Anatomy and Physiology teacher Ms. Jennifer Conder scheduled an extra credit field trip over winter break to BODIES…The Exhibition in the Luxor Hotel and Casino. The trip took place on Jan. 3 and cost each student $12.50.
"Seeing promotes understanding and understanding promotes the most practical kind of body education possible," The Bodies Exhibition Medical Director Dr. Roy Glover said.
The tour started with the Skeletal System to the Muscular System to the Nervous System to the Respiratory System to the Digestive System to the Urinary System to the Reproductive System and ended with the Circulatory System.
"I loved seeing the various body systems! I plan to pursue a career in the medical field, so visiting the exhibit was very beneficial to me," senior Selma Mesic said.
Along with seeing the various body systems, students learned about the Polymer Preservation Process. Over 200 actual human bodies and specimens are respectively displayed throughout the exhibition. While touring the exhibit, Conder required students to fill out multiple choice packets on each body system.
"BODIES…The Exhibition was an excellent opportunity for students to see human bodies in a visual and informative way outside of the classroom. It allowed them to learn more about the anatomy of the human body, " Conder said.