The PSAT (Preliminary Scholastic Aptitude Test) will be given to freshmen, sophomores and juniors on Oct. 14. The test will be in progress from 7 a.m. to 10:50 a.m. Proctoring rooms will be posted outside the cafeteria. 
"They [the PSAT and SAT] are closely related.The whole point behind it is to prepare you for the SAT, so once you practice as a freshman, you can practice as a sophomore, and so on," Lead Counselor Paige DeSantis said.
Unlike past years, freshmen will now be able to take the PSAT to gain access to feedback earlier than previously possible. 
"They have redesigned the test and added that [freshman participation] component on, so now freshmen are able to do it. They now get the same feedback as the sophomores and juniors. We also use it to measure AP (Advanced Placement) potential, so we can use that information to place them," DeSantis said.
The test will be free for sophomores, but will cost $12 for freshmen and $17 for juniors.
"The price discrepancy exists because freshman receive a different test than juniors do. Junior tests are a bit more expensive for that reason," Assistant Principal Trish Taylor said.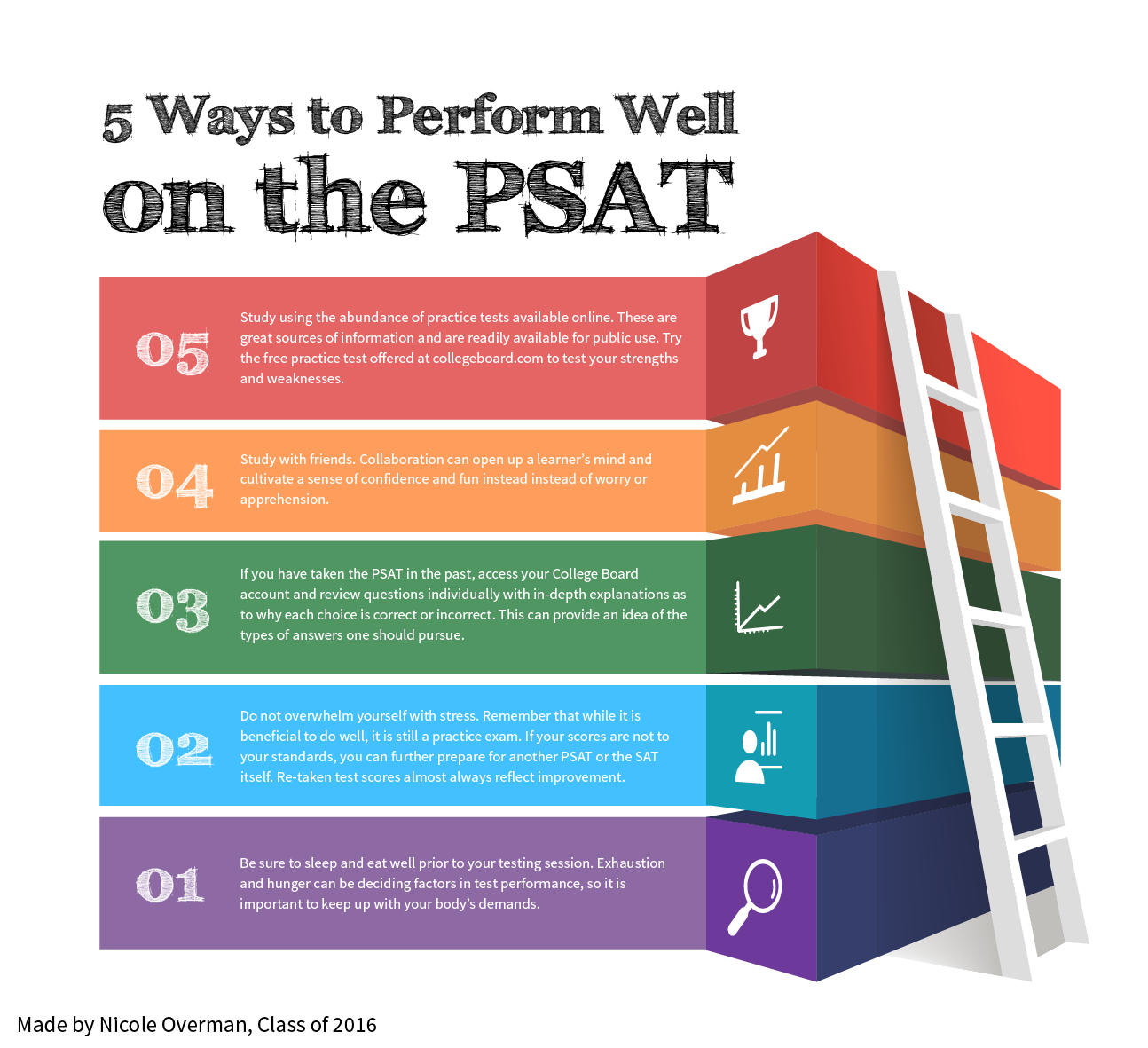 Scholarship money may be granted to juniors through the NMSQT (National Merit Scholarship Qualifying Test) program if their scores meet College Board standards. The amount of payment and the required score depend on student performance. 
"Only juniors can earn anything from doing well on the exam. They can earn scholarship money, which sometimes sums up to a full ride at the college of their choice," DeSantis said.
Jonathan Walton, a current senior, qualified to be a semifinalist for the National Merit Scholarship due to his performance on his junior year PSAT exam. 
"I was named a National Merit semifinalist through my participation in the PSAT. I now have the incredibly unique opportunity to go to college at no cost to me," Walton said.