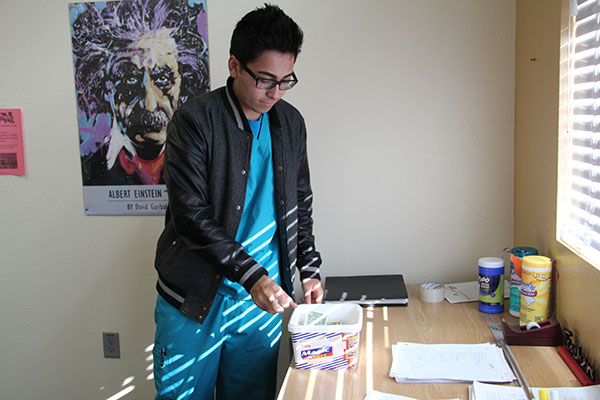 An anonymous teacher is sponsoring a Christmas donation box to raise money to surprise each of the five custodians with a $100 gift card as an appreciation present.
"I am doing this because they deserve to be recognized for all of the hard work they do for this school. They deserve a good Christmas gift that they can use to buy whatever they want," the teacher said.
This teacher is encouraging students to donate one dollar each and is offering to match the students dollar for dollar. For example, if students raise $200 before Christmas break, he will place $200 in the box to make $400 in total.
"I think it is great that this teacher is reminding us to notice those who we typically wouldn't notice, but that do so much for us. It is a great lesson on being grateful for the small things that these people do for us," senior Mariah Holmes said.
For further information, speak to Design Academy senior Jacob Berroya and Professional Academy senior Sahar Kanfi. Donations will be accepted until Dec. 20.
"I think that it is a great idea since it is a time of the season to be thankful and give back to those who have done so much for us. These workers really are the unknown faces of our campus and they deserve recognition for all that they do for us during the school year," senior Kennedy Rosek said.