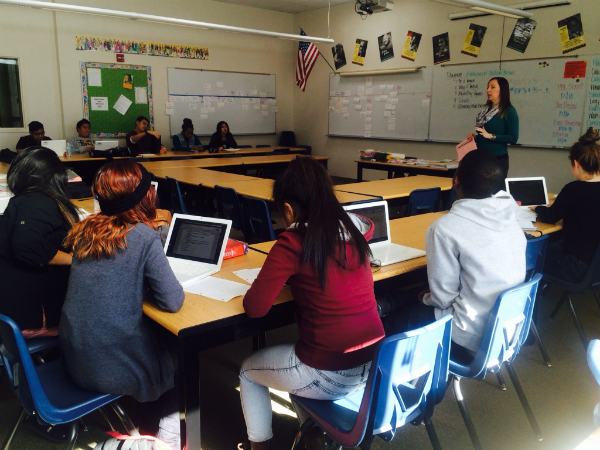 History teacher Ms. Elena Nelson's AP American History class played Trivial Pursuit and Taboo as a way to review for the semester exam.
"The cards were a good for students to go back and look thru the material we covered in the beginning of the year," Nelson said.
Students were given the assignment to make the Trivial Pursuit and Taboo cards over the break for homework. The week before exams, students spent two class periods dedicated to playing these games.
"I felt that the time that was given to us to play the games was just enough for me to review the material that we learned in the beginning of the year," Lisa Blais said.
Many of the other core classes prepared for exams with traditional methods, such as study guides and group review sessions.
"Making the cards was difficult, but I think it really helped me study a lot more than the conventional study guide," Jordyn Self- Morci said.
After making the cards, students were able to focus on the important people and dates that would be on their semester final exam.
"Playing the card games helped me to thoroughly review the critical points of US History," Rodney Tan said.