In the pursuit of obtaining college credits, students enrolled in Advanced Placement courses will take their corresponding exams from May 2-13.
"I'm going to The University of British Columbia (UBC) in Canada, so hopefully I will be able to pass my Biology exam," senior Bomon Liu said. "I want to major in that field of science so passing the exam will take me one step closer."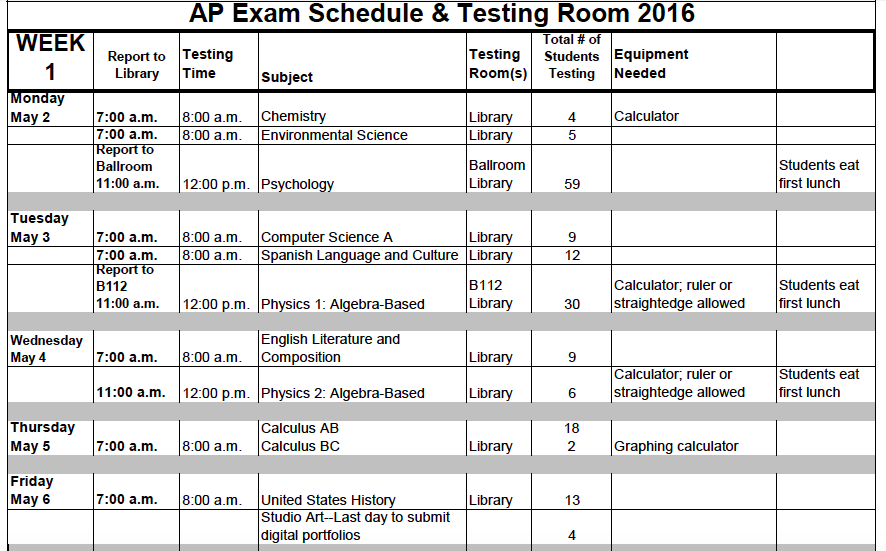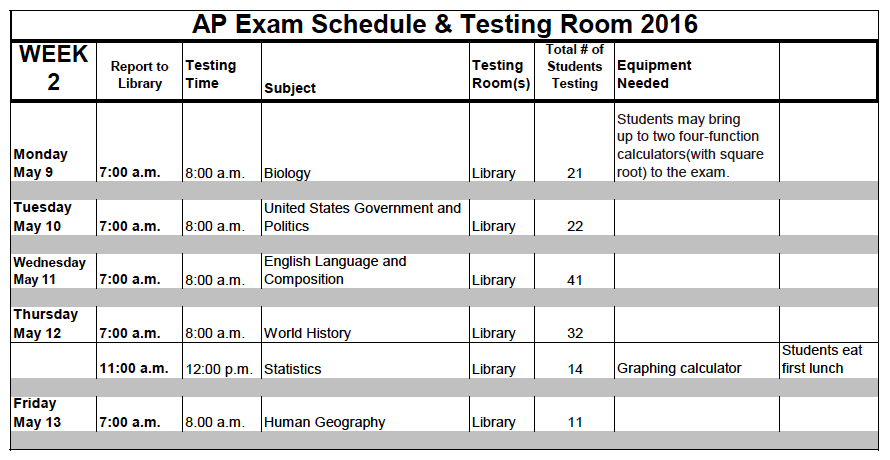 Although the school day will follow a regular bell schedule, students taking an AP exam may need to attend a different lunch.
"Even if I don't pass my Biology exam, I've become comfortable enough with the material to the point where I'll be able to do well in college," senior Kris Medina said. "Reviewing the material will reinforce the concepts I learned in the class."
Because of the extensive testing durations, students may bring water to their testing facility.
"This year, I'll be taking my AP Language and Composition exam," junior Keena Venegas said. "I enjoyed the class, and I can't wait to take AP Literature next year."
As indicated by the schedule, students must report to their testing rooms an hour before the exam begins to provide their pre-requisite personal information. Those who arrive late will not be permitted to take their exam.
"For my AP Statistics exam, I hope to at least get a three," senior David Neal said. "I've been studying a lot after school and going to the weekend tutoring sessions."