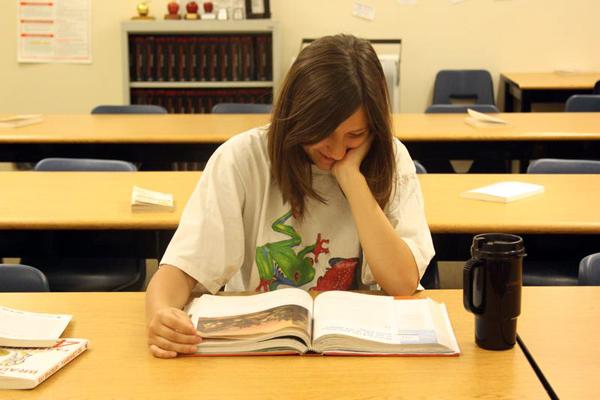 Advanced Placement World History teachers Ms. Krista Boivie and Mrs. Jennifer Brant have organized two opportunities for their students to help them experience an AP testing environment before the actual exam in May. On April 8, students can take a practice AP World History exam and write three different types of essays.
"With all things, you have to practice to get better and it's no different with the AP exam. The students need to get used to the environment and the types of questions that they will be facing for the real exam in May," Boivie said.
During the practice exam, students will have to complete 70 multiple choice questions within 55 minutes and a writing portion in the remaining two hours. The written portion consists of three essays: a document based question (DBQ), a comparison essay and a continuity and change over time essay (CCOT).
"Timing would have to be the hardest part of  taking the exam because you don't have enough time to go at your own pace," sophomore Hilina Tefara said.
The event will be taking place in the Coyote Ballroom from 2 – 6 p.m. Because late buses leave at 4 p.m., students who attend the practice exam will need to arrange their own transportation.
"I think I will do okay on the practice exam because I will treat it like it's the actual exam," sophomore Eleni Bazezew said.
There will be another opportunity for AP students to take the exam on April 15. Students who took the practice exam on April 8, can still take the practice exam on April 15, and it will be a different test. This will also be taking place in the Coyote Ballroom from 2 p.m. and 6 p.m. For more information, visit Boivie in room C220 and Brant in H212.
"Their best way to prepare for the practice exam would be not to prepare at all. They should just take the exam and get a feel for the type of environment they will be in," Brant said.

Loading ...