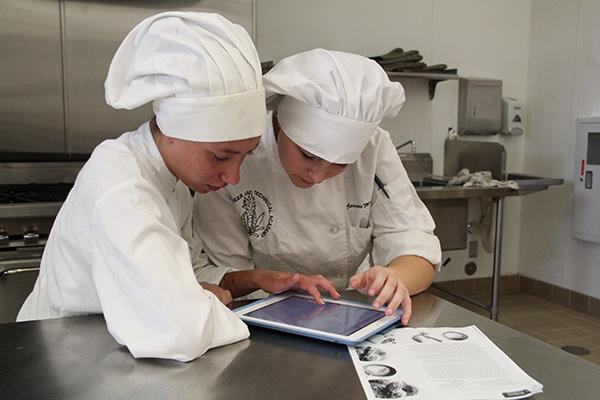 After two years of receiving recognition as an Apple Distinguished School, SWCTA received a two year renewal of their designation on Nov. 6.
"The teachers, staff, and students have worked hard to achieve this recognition through hard work, responsible use of technology, and imagination," Principal Mrs. Felicia Nemcek said.
The designation will not need renewal until 2015. This is the first year that Apple has changed the time from one to two years for renewal.
"This is definitely an accomplishment for SWCTA. It really isn't about the product, but it's about how you use the product and what you do with it," Community Partnership Coordinator Mr. Craig Statucki said.
The process for becoming an Apple Distinguished School begins when an Apple education representative nominates schools of their choice. From there, the nominated schools must complete an application based on Apple's guidelines and submit the form via iBook.
"It's a difficult process to be able to be recognized once, so I'm glad that we received a renewal for the third time," Statucki said.
The designation recognizes the school's utilization of technology, innovation teaching practices, and learning conditions.
"There is not that many Apple Distinguished Schools in the state of Nevada alone, so it's definitely amazing," Assistant Principal Ms. Donna Levy said.