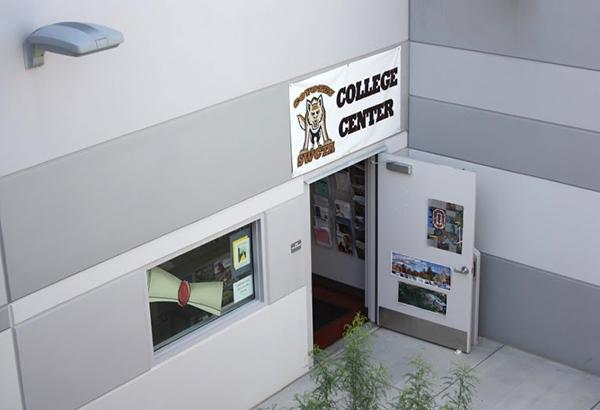 Applications are being accepted for the 2015 Program Area of Study scholarship and Design Academy/Professional Service Academy scholarship.
"I think they are a great way to take off some of the load of paying for college" Emiliano Alvarez said.
The required forms must be submitted to Ms. Elena Clavel by April 10.
"It's always good to receive extra money for college. I have six to eight more years of schooling left and if I can get more financial help, then I'm going to try my best to get it," Hugo Silva said.
All participants must meet the eligibility criteria.
1. Graduating high school senior
2. Demonstrate honor and integrity (no suspend-able behavioral or academic infractions)
3. Have a minimum un-weighted GPA of 2.75 or higher
4. 300 word essay responding to one of the following questions:
a. What have you learned in your program area and how do you plan to use these skills for your future and post-secondary education?
b. How will your program area of study contribute to your immediate or long range career plans?
c. Explain the importance of your program area of study in today's society.
d. What are the most important issues your program area of study is facing today?
5. Resume
6. Program teacher appraisal form filled out by program leader
"I have applied for scholarships and plan to apply for more. I'm applying because college will be cheaper and affordable," Tiffany Repalda said.
Winners can earn $1,000 from one of the 12 program areas or an additional scholarship of $1500 to a DA senior and a PA senior. Students may apply for both scholarships, but will not earn both.
"I have applied for a couple of scholarships and will definitely apply for more. The more scholarships you apply for, the higher the probability of getting one," Bervin Cataculan said.