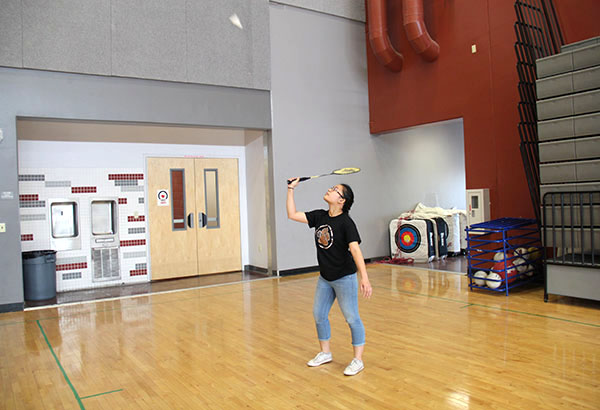 The Archery Club is hosting the third annual badminton tournament in the gym from Feb. 4 to Feb. 11 from 2 p.m. to 4 p.m. to raise funds.
"The winners are getting trophies and possibly gift cards depending on how many people sign up," Coach Ann Kalenowicz said.
The tournament is double elimination and will be organized into two divisions: girls and boys.
"Me and Khai Bui won for the guys tournament and Kristi Digal and Charlotte Pamintuan won for the girls tournament [last year]. Hopefully, all my practice and hard work will payoff in the end," senior Bervin Catacutan said.
Students must complete an insurance waiver form, which they can pick up from any P.E. teacher in the gym, and pay a $5 entrance fee.
"The money will go towards purchasing the trophies and gift cards. Whatever money we have left over will be donated to the Archery Club," Kalenowicz said.
Teachers are allowed to participate for free, and will also play in teams of two. If they win, they will receive a trophy and a gift card.
"I remember that I was really good in badminton when I played it in P.E. freshman year, and I actually won the championship in my class. I have not played in quite a while, but I think I going to sign up for this tournament," senior Caroline Sauder said.