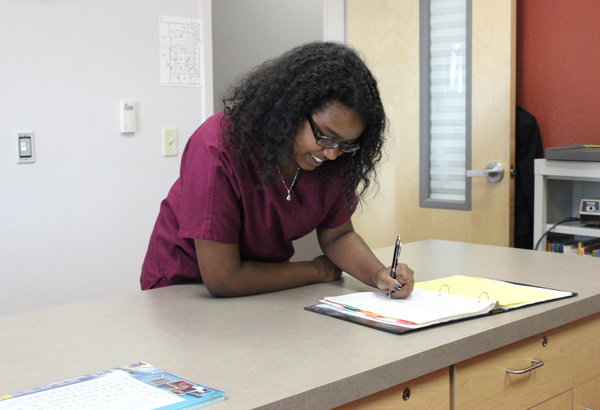 The Armed Services Vocational Aptitude Battery (ASVAB) test will take place on Nov.17 in the library. The test is open to all students, but is highly recommended for sophomores and juniors.
"I want to get a head start on the ASVAB because I plan on enlisting in the Navy after I finish college. I used the sample questions that are on the ASVAB website to study for the test because I want to see if I could improve my score from the previous year," senior Sarah Ghebremicael said.
The ASVAB is administered every year to military applicants, high school and postsecondary students. The test measures developed abilities and helps predict future academic and occupational success in the military.
"The test will show you what areas you have an aptitude in a certain area. For example, it can show that students have an aptitude in science or grammar. Some students even show that they have a manual mechanical aptitude and that they are good with their hands," College Center Coordinator Mrs. Lisa Moore said.
The Military Entrance Processing Station (MEPS) coordinator will administer the exam, and students must bring their student I.D. in order to enter the testing room.
"I don't plan on enlisting in the armed forces after high school, but I also don't know what I want to do or what to study in college. I decided to take the ASVAB to see if it could help me decide what to major in when I go to college," senior Bianka Rios said.
Although test scores are primarily used to determine enlistment eligibility and assign applicants to military jobs, it is encouraged that all students sign up, as it aids students in career exploration.
"In previous years, we have had a student score a perfect score. Students who do score really high on this test have scholarship opportunities if they decide to pursue a future in the military," Moore said.