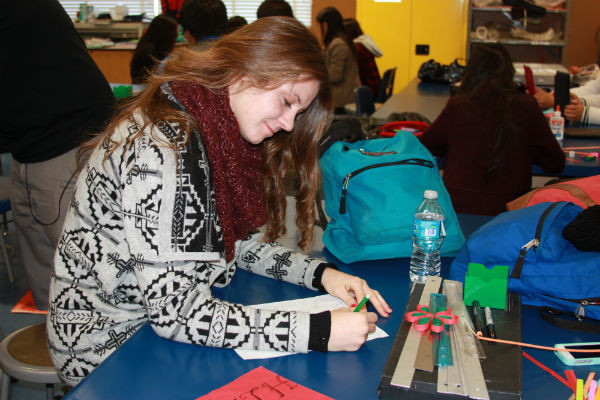 Students taking Art I are creating comic strips for the owner of the Boulder Boats. One of the comic strips will be chosen to be featured as an ad for the company in the yearbook.
"Stuart Litjens, owner of Boulder Boats, wanted a student to design a yearbook ad for his company that would encourage parents to invest in a boat," English 9 teacher Mr. Matthew LaPorte said.
The owner of the company pitched the idea of comic strips as the medium for the ad, and gave a set of requirements that he would like students to include in the strips.
"The students would create comic strips that would be humorous, creative and colorful, that would be in the yearbook. It would be there forever, and parents will see it and will hopefully invest in a boat," LaPorte said.
Mr. Jared Ogden, the art instructor, gave the students two weeks to complete the comic strips, and allowed the students to work in groups.
"When we get all of the comic strips completed, we will submit it to him and he will judge it. The winning groups final product will be featured in the yearbook," Ogden said.
This is the first time the art classes worked directly with a real company, which allowed them to apply their art skills for a real business task.
"I thought it was interesting because we got to work with a real company, and learned about what companies want to include in their ads in order to get customers," junior Ivaylo Kostov said.