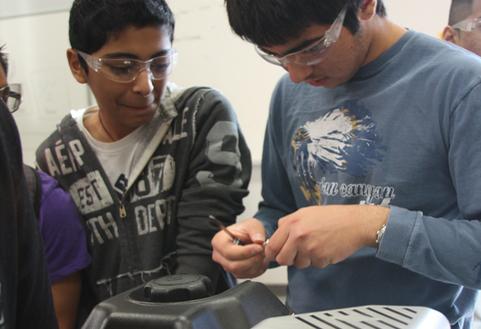 Mr. Randall Raha's freshman automotive class started their first project with an engine on Feb.1 to learn about the many functions of an engine.
"The goal of the class was for the students to understand how the engine works and where everything is located," Raha said.
Students were placed in groups of four to five to take apart the engine and learn how each part works together to make everything function.
"I didn't think the engine was such a complex part of the car that has so many parts in need if function to be able to run," freshman Matthew Arsen said.
The groups were expected to define the basic parts of the engine and the students also started working on four-cycle stroke piston engine. The students will go through all the parts of the engine and their function for the rest of the of the month.

Loading ...
"I really enjoy working on the small engines. They give us a better understanding of the inside of the engine," freshman Chris Martinez said.