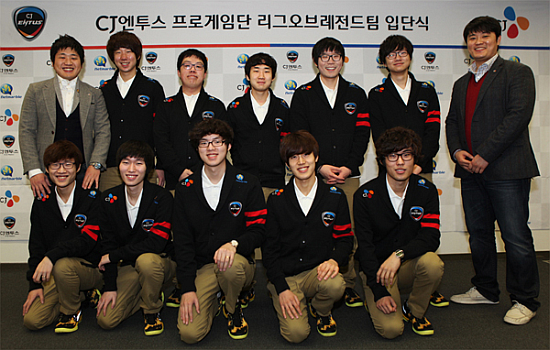 The world of pro gaming in League of Legends showed new promise as the formerly known sister teams of Azubu Blaze and Azubu Frost signed to a new company of sponsorship, CJ Entus. Both groups are subunits for League of Legends.
"People might feel uncomfortable with it as they are replacing the former CJ group, but still we'll see." senior Jacob Race said.
Both teams are considered to be the most successful LoL gaming teams in South Korea, based on the various tournament titles they have garnered, such as Azubu Frost's second place against Taipei's Assassins. Both teams decided against renewing their contract with Azubu after the company decided to establish a live stream online that might expose the team's tactics.
"If Azubu live streams such as other companies, their tactics will be noticed and other groups can use it against them," senior Joseph Kim said.

Loading ...
The new team names are CJ Frost and CJ Blaze; the managers and coaches were also included in the contract. Both teams and managers hope to make 'E-Sports history' as they develop their skills within the newfound company.
"From my perspective, they need to work on not cheating, but as a team they will still be good. Just like the previous team of Evil Geniuses," senior Keegan Soto said.
Team Line Up:
CJ Frost                                CJ Blaze
Shy- Top                                 Flame- Top
MadLife- Support                 Lustboy- Support
Rapidstar- AP                       Ambition- AP
Cloud Templar- Jungle       Helios- Jungle
Woong- AD                           Cpt Jack- AD