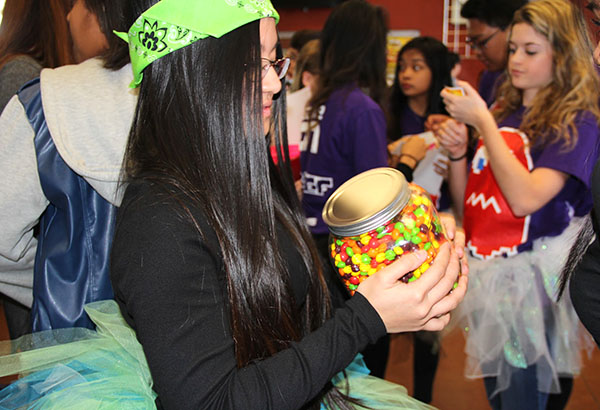 The after school kickball game was cancelled today due to the field being muddy from the rain.
"The kickball field is a clay surface, so the rain made it very slippery and the admin decided to cancel it because there was not enough sunshine to dry it out in time," Student Council adviser Miriya Julian said.
Lunch games continued with a game of 'Tic-Tac-Toe' with the girls winning both lunches, earning 20 additional points.
"I'm really hoping that having the kickball game cancelled will give us an equal playing field to win, since we're always murdered in kickball. I have a pretty good feeling that the girls have a chance this year to win," senior Kathleen Jaictin said.
The girls are currently in the lead with 80 points and the boys currently with 40 points.
"Even though the girls are in the lead right now, we still have the rest of the week and the dodgeball game to catch up," freshman Ramsey Gomez said.
The dodgeball game will be held Wednesday and Thursday in the gym from 2 p.m. to 4 p.m.
"Since the girls are leading with a significant amount of points, I plan to play my best. Hopefully, I can assist my team into victory, but at the end of the day we're there to have fun, but I know the guy's have a better chance at winning dodgeball," junior Makaio Wakeley said.