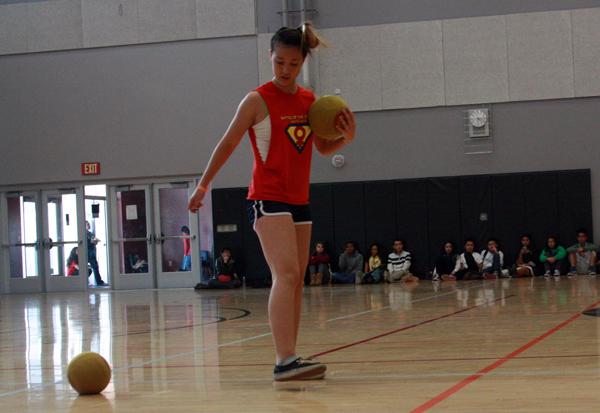 Battle of the Sexes is coming to an end tomorrow, and the score is at 120 for the boys, and 60 for the girls.
"Everyone at our school claims to be a queen or king, and with Battle of the Sexes, only one side is going to be able to take the throne," sophomore Daija Hood said.
Junior Raphael Dominic Peret won for the boys during the first lunch competition, and senior Josephine Baltazar won for the girls during second lunch today. #swiftchiefs won for the boys in the after school competition in the dodgeball tournament finals, putting them in the lead. 30 points are available for tomorrow's lunch competitions.
"The competition will only continue to get even more intense on the last day, but regardless, it is a good time," sophomore Kathleen Jaictin said.
The boys will compete against the girls at the assembly, and whoever wins will earn 100 additional points, which will determine the winner. Although there is no reward for Battle of the Sexes winners, the significance of this week is to prepare students for the Sadie Hawkin's dance which will take place in the cafeteria on Mar. 2.
"I am excited for the Battle of the Sexes assembly, but most of all, I am really excited for Sadie's," freshman Vivian Chau said.