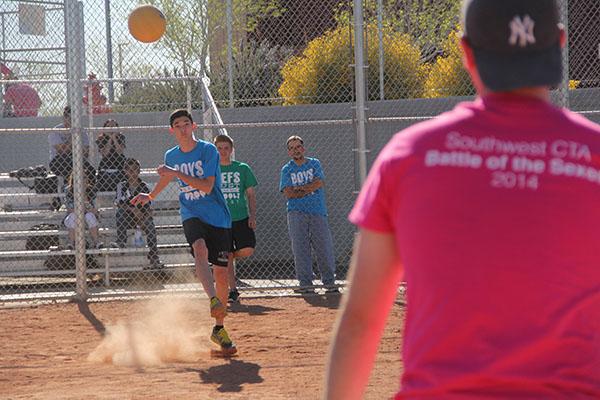 The kickball game to start off Battle of the Sexes was held on Feb. 25. The boys won by a landslide of 18 to 3.
"When the game started, we knew we were going to win because the boys are way better than girls at anything sporty, and I do think boys are going to win this year," sophomore Samba Soumare said.
The score rose during the second and third innings when the boys racked up 13 points, while the girls carried on with just three for the remainder of the game.
"Our team name is #werk, but I've had my team since freshman year. It was a fun experience being able to do it again with the same group of friends. There's definitely more people that are doing it this year, but that's not stopping my team from getting into the final rounds of dodgeball and be the first group of girls to beat the boys," junior Hannah Borguilla said.
The lunch game played was "Spongebob Jelly Fishing." One boy went against one girl to catch balloons using a butterfly net. First lunch boys won by catching 13 balloons.
'Battle of the Sexes is a great way to incorporate sports into our school every year and always brings some friendly and fun competition between the boys and girls," junior Tara Eskic said.
The games continue tomorrow with a score of 69 to 35.