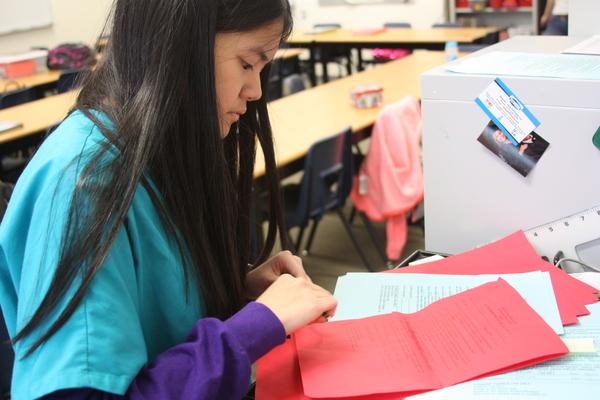 Battle of the Sexes, an annual competition between girls and boys, has been a tradition for the last four years. But, this year's Battle of the Sexes is at the risk of being cancelled.
"The girls are still out numbering the boys in terms of registration. Student Council has been advertising on social media, tasked with handing out paperwork to their peers and I recently filmed a commercial all to help increase registration," student council adviser Mrs. Miriya Julian said.
The Battle of the Sexes will only take place if there is an equal amount of both boy and girl participants which as of now, there isn't. Currently there are 70 girls and 35 boys.
"I love participating in school wide events; since sports and assemblies are rarely seen at school, I try to join as much events as possible," sophomore Nathaniel Jauregui said.
Registration has been extended to Feb. 8. All students that are interested in participating have to complete a registration form/insurance waiver and pay a $10 fee for the t-shirt and supplies needed for the event.
"I think Battle of the Sexes will give me the chance to do what I do best," senior Lorenzo Deas said.
Battle of the Sexes only works if everyone participates, so get your friends to join now and lets have some fun! For more information about forms and registration, please contact Julian in room D104.

Loading ...