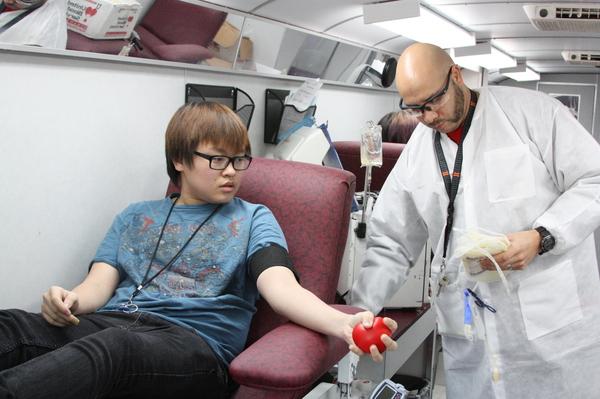 The Blood Drive Mobile from the United Blood Services visited on Feb. 1 from 7 a.m. to 12 p.m.  Respiratory Therapy teacher Mrs. Vicki Smith coordinated the blood drive.
"I donated because I realized that many people around need the blood," junior Danny Phung said.
In order to be eligible to donate, students were required to be at least 17 years of age, 115 pounds and 5 feet tall. Students were encouraged to hydrate their bodies and eat a meal before donating blood.
"I made sure to eat and drink plenty of water so that I was prepared to donate blood," junior Rayden Sisomphou said.
Community service hours were awarded to the students that donated blood and it will be used to save lives.

Loading ...
"The blood you donate today might save your life tomorrow," Smith said.
At the time of this posting, the amount of blood donated had not yet been made available, but will be posted when the information is calculated.